Have you seen those holiday gift guides coming out where the cheapest item is over $100? Yeah, we have too. Let's be honest, we would love to give all our friends, neighbors, and our kids 6th grade teachers a luxe throw blanket or self-heating coffee mug. But for most of us, that just isn't going to happen.
Gifting should be fun, not stressful. And it should never break the bank. So, in an effort to make your seasonal shopping even easier this year, we have curated our holiday gift guides to suit a variety of budgets. That way, no matter who is on your nice list, you have a bunch of useful and meaningful options to choose from – and all within your price range.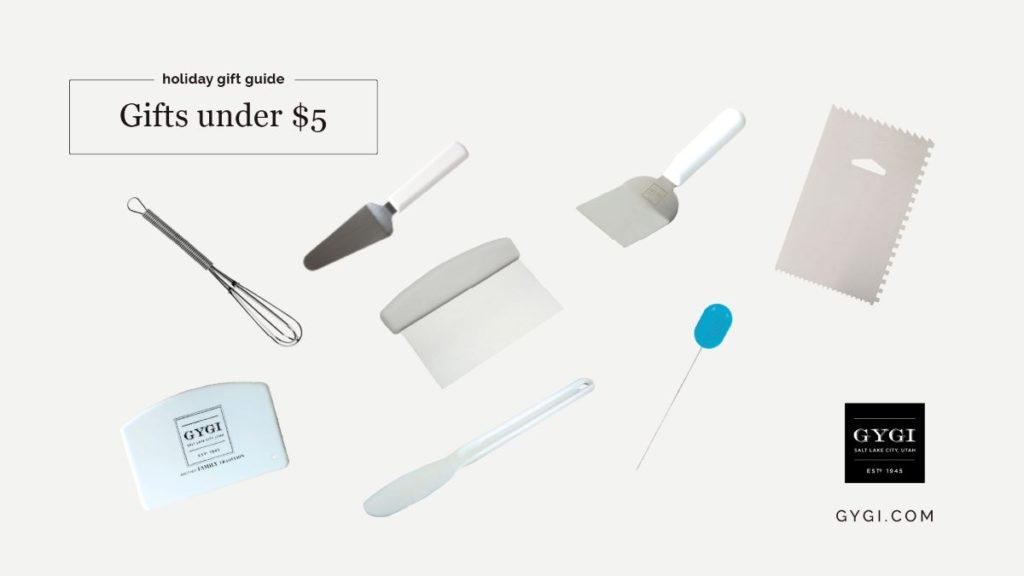 Sometimes you need just a little something for stocking stuffers, a favorite things party, or to toss in a treat bag to give away to your neighbors. These cute little tools and gadgets have got you covered. Nothing is too expensive and they are reliably useful supplies for any kitchen. This list includes staples like our favorite brownie spatula and dough scraper, but also some cake decorating supplies.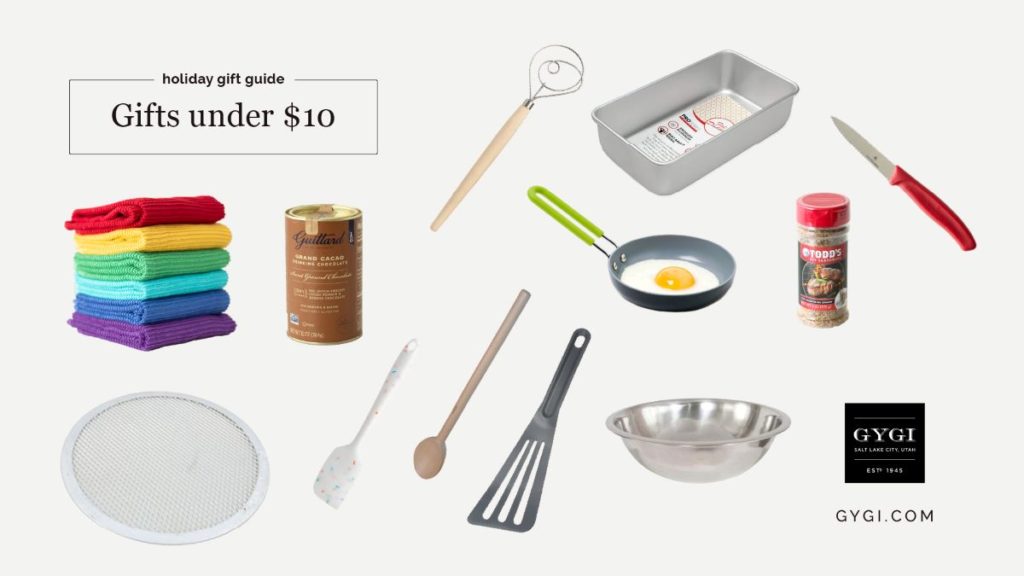 Need to take things up a notch, but not ready to commit to anything above $10? We got you! This price range for gifts seems to be the perfect balance between expensive and affordable. This selection of kitchen tools includes spatulas, spoons, and the smallest of our favorite silicone bowls. We have also thrown in our miniguides for sourdough and chocolate if you happen to be shopping for an aspiring baker or chocolatier who is just starting out.
Shopping for someone you kind of want to impress, but don't want to go overboard? That can be so risky. But you can take your gift-giving to the next level when you shop from these gifts for under $25. And with these staple items, you just can't go wrong. This list includes some of our classic aprons, reliable baking sheets, our silicone baking mat, and some of our favorite spatulas.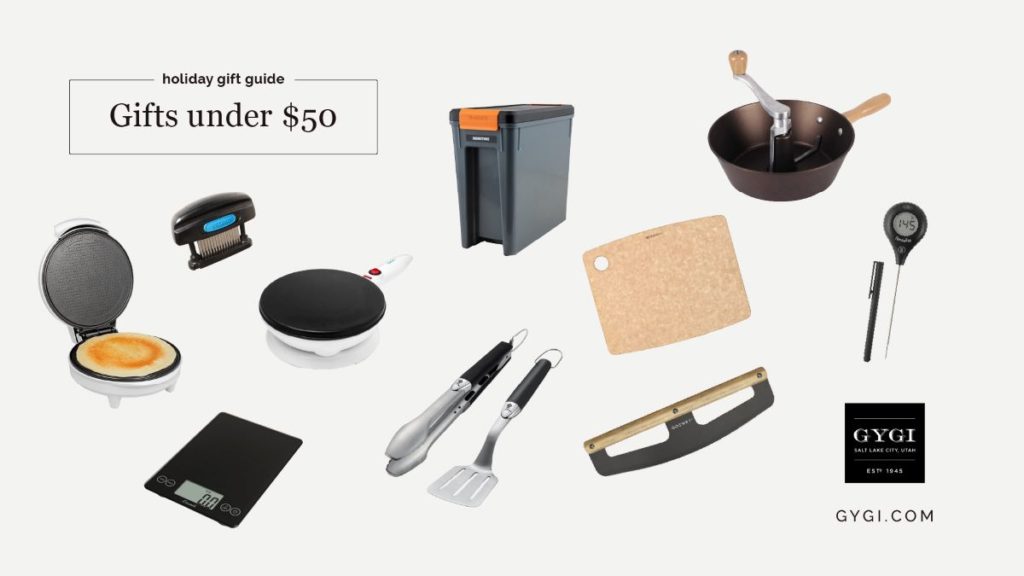 Need something for your parents or siblings? Then you are probably looking for something a little nicer. This gift guide includes everything from thermometers, to scales, to a gourmet pizza rocker. It also features two of our favorite cookbooks from two of our favorite instructors.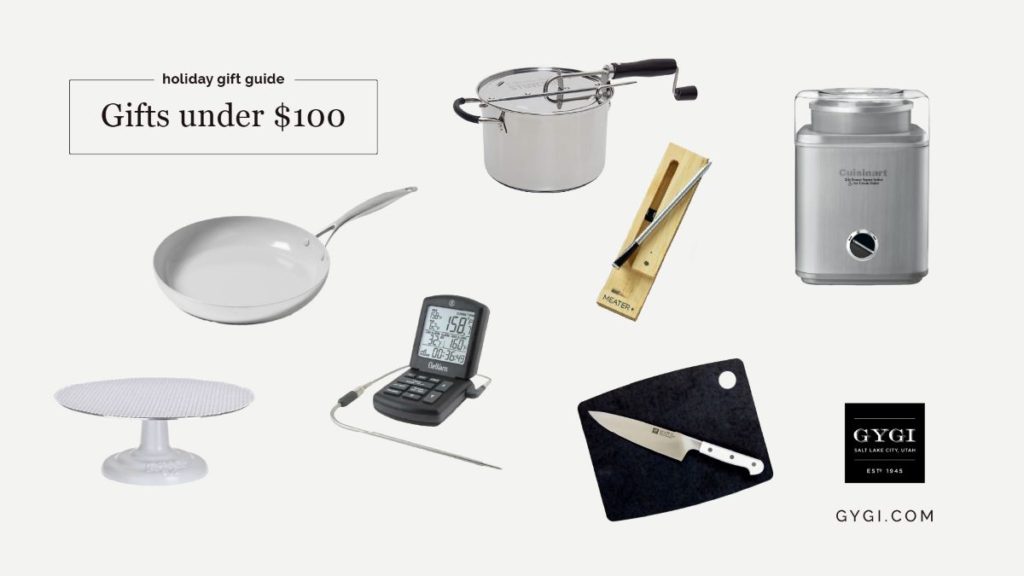 These are the gifts reserved for only the really nice – and might even be considered a little self-serving if you happen to gift them to your significant other. To be honest, these high-quality items will make anyone smile. And just think of all the parties you could throw with this ice cream maker, popcorn popper, and fondue set.
If you're interested in shopping Holiday Gift Guides sorted by theme, you can check out this post here.