So many of us love, love, love the salted caramels from the candy box. But we always have to race to be the first to pick otherwise there won't be any left. We really had to find a solution to this problem, so we decided to find a way to make our own salted caramel molded chocolate. And though we are not professional chocolatiers by any stretch of the imagination, we decided to bust out the professional tools.
With the trusty tempering machine, an easy-pour funnel, and some polycarbonate chocolate molds, we had everything we needed to guarantee success. And because we were so well prepared, this was one kitchen experiment that actually went right on the first try! That said, you do not need a tempering machine for delicious salted caramels. You can temper another way, or swap out the couverture chocolate for compound chocolate and you are good to go.
For this recipe, we tried out two different types of candy molds – the clear plastic molds and the polycarbonate molds. The clear plastic molds worked fine, but the material is a little flimsy so scraping out the excess and unmolding was a little more difficult. With the firmer polycarbonate molds, we had a much easier time and the salted caramel molded chocolate set up better with a shiner finish.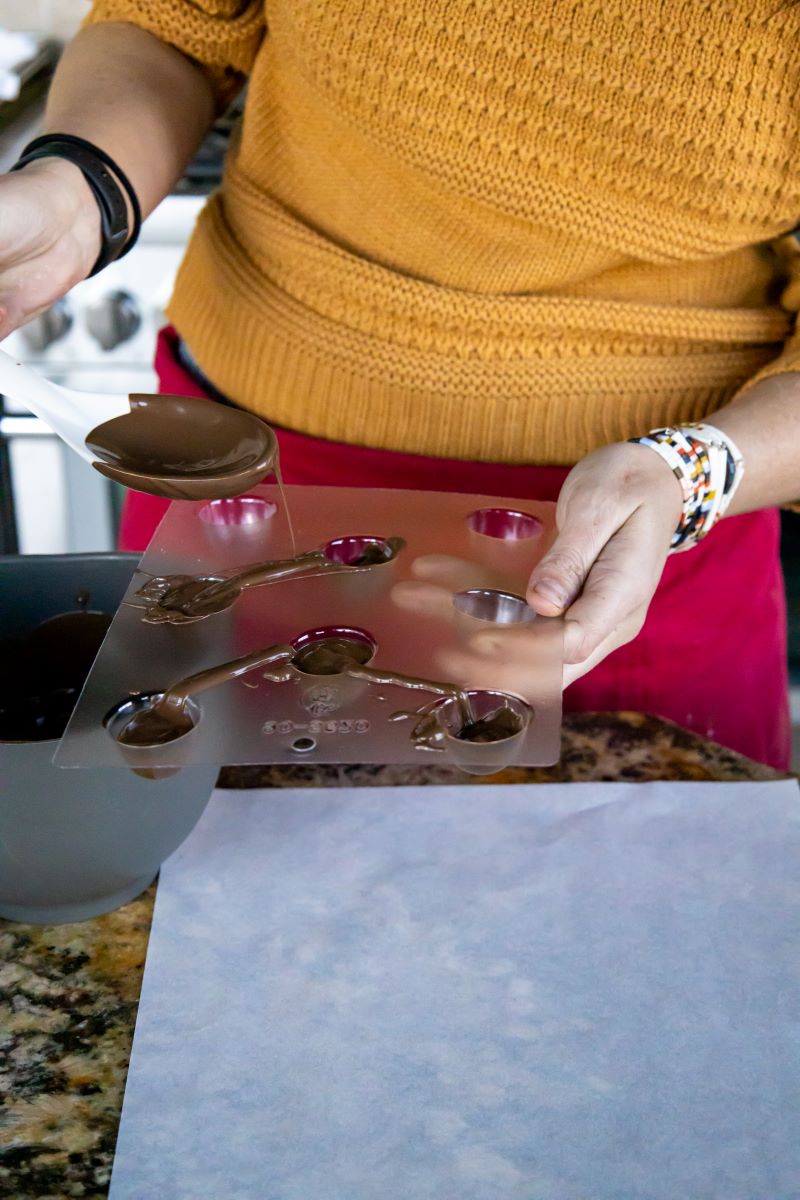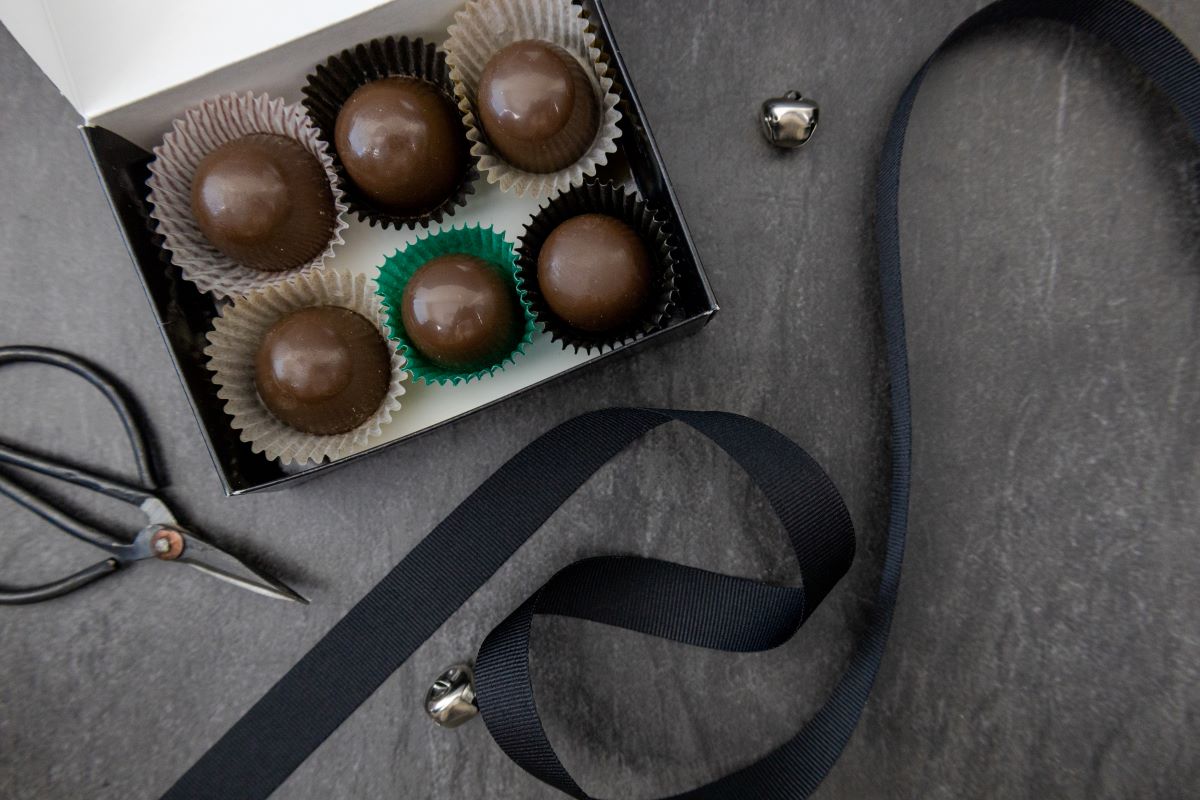 Print Recipe
Salted Caramel Molded Choclate
Ingredients
Ingredients
8 oz Peter's Caramel
2 oz heavy cream
2 tsps Maldon sea salt
Tempered couverture chocolate
Instructions
1

Temper your chocolate of choice (super easy if you use a tempering machine).

2

Pour tempered chocolate into the desired chocolate mold. Allow a minute to set up and pour out the discard. Then allow the chocolate shell a few more minutes to set up.

3

Melt caramel in the microwave until soft.

4

Heat heavy cream just slightly. Add salt and stir into the melted caramel until combined.

5

Allow the mixture to cool and thicken slightly before pouring into the chocolate shells (leaving enough room on the bottoms to seal in the caramel and allow them to set up.

6

Pour the last of the chocolate into the molds, scrape off the excess, and allow it to set up.

7

When the chocolate is firm, tap on the counter to unmold.