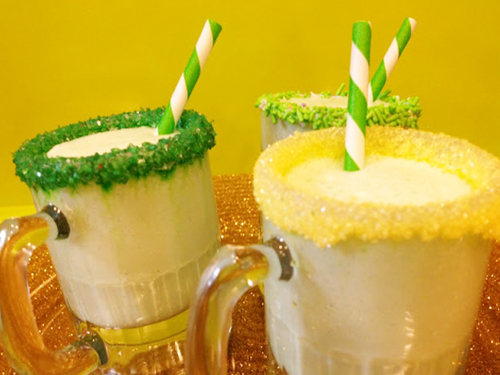 Well, this is it. The last green treat post. And lucky you! It's a delicious Mint Shamrock Shake!
Mint Shamrock Shake
Ingredients:
2 cups vanilla ice cream
1 cup milk
1/4 tsp peppermint extract
Green food coloring
Equipment Needed:
Mini mugs
Paper straws
Sanding sugar
Here's what to do:
Scoop up your ice cream and drop it into your blender. Add your milk.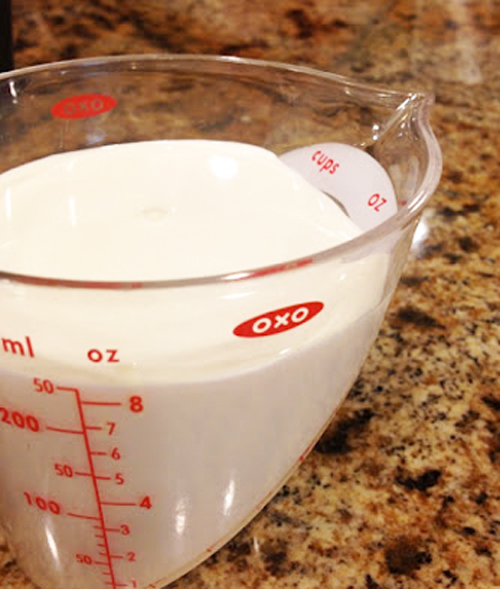 I used whole milk. Skim or 2% is great, and would probably make it not as rich and make you feel better about not drinking whole milk and ice cream together. (Summer is just around the corner…)
Add your extract and food coloring. Color to your liking.
Mix it all together and that's it! Flavor and color as much or as little as you would like. Chocolate chips would be fun to add in as well.
Since presentation is everything and we had some melted white chocolate from our popcorn, we decorated our mugs before pouring our shake in.
Press the rim of the glass into the melted chocolate.
Allow to cool just a second, then dip into sprinkles, sanding sugars, crushed oreos, whatever you want!
Grab a paper straw, fill your mug up, and enjoy a yummy festive shamrock shake!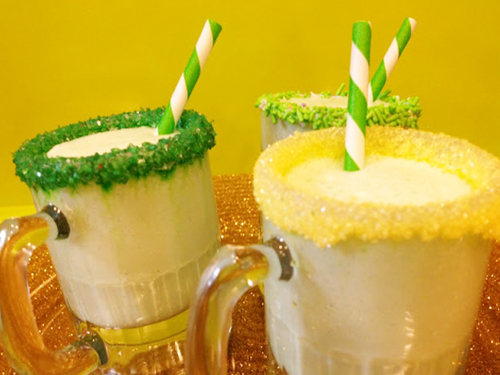 Easy right? Hopefully you have all these things already at your house.