All week we've given you recipes and ideas for the perfect Easter brunch. To finish off the week keeping to theme, we're giving you the last piece to the perfect Easter brunch. Fruit cups add a touch of refreshing sweetness that everyone craves after a great meal. Add a fruit cup to complete your brunch spread made up of individual monkey bread, savory muffins, lemon madeleines, and individual baked egg tarts.
What you'll need
1 watermelon
1 pineapple
2 cups of blueberries
1 bunch of fresh mint
Makes about 8-10 fruit cups.
We balled our watermelon using a 1/2 ounce baller, sliced the pineapple, added the fresh blueberries, and shredded the mint into small pieces. We then tossed all the fruit together and served them in adorable Simply Baked serving cups.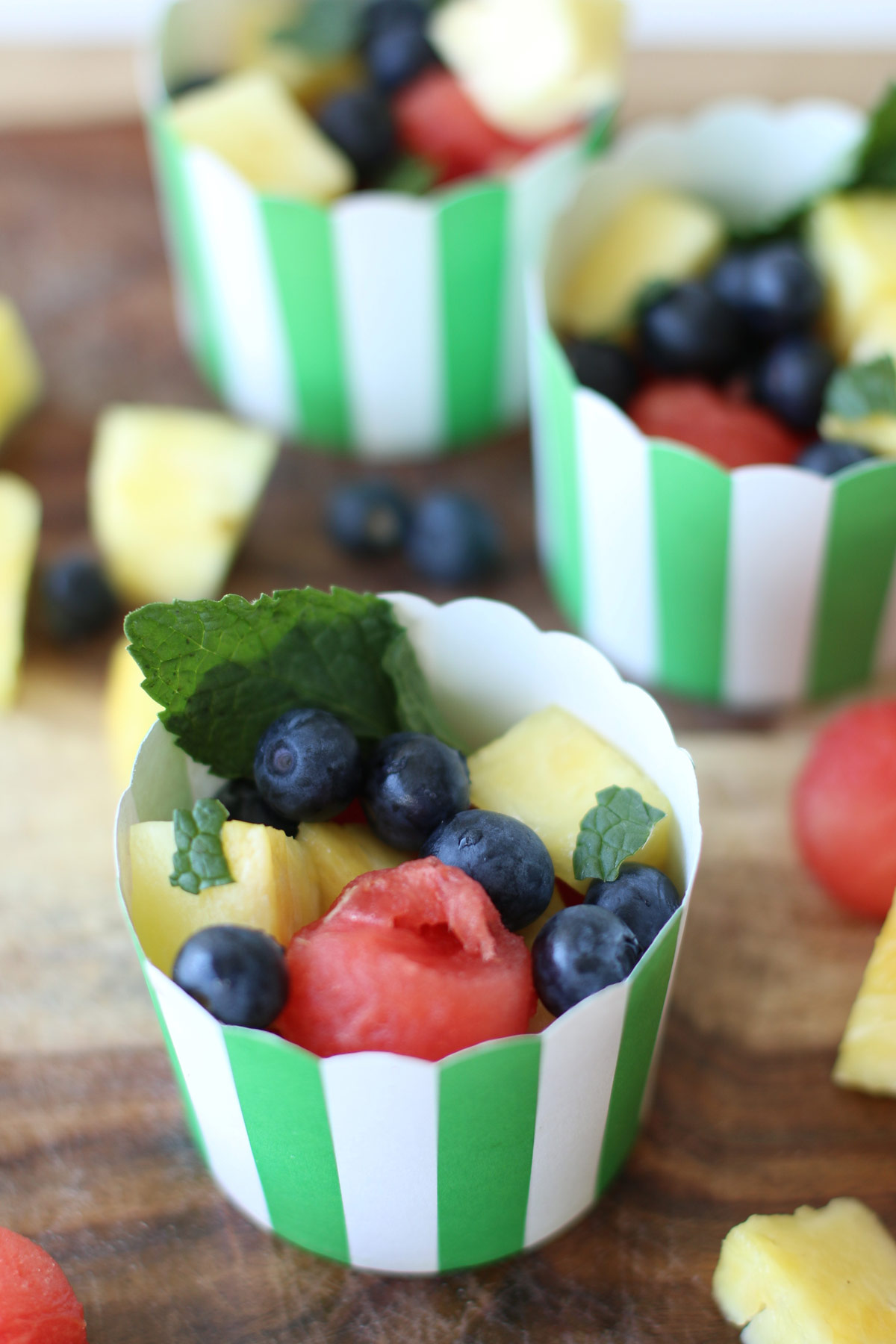 Serve orange juice from glass flutes to add a sparkle to your brunch. Top with champagne for a mimosa to complete your brunch tapas.
This Easter brunch covers the sweet to the savory and will leave your family and guests impressed, full, and in the Easter spirit!
Enjoy your perfect Easter brunch and tag us in a picture of your Easter spread @Orsongygi.