You can't get any more classic than strawberries dipped in chocolate. But if you're feeling a little adventurous, taste these 7 Things To Dip In Chocolate.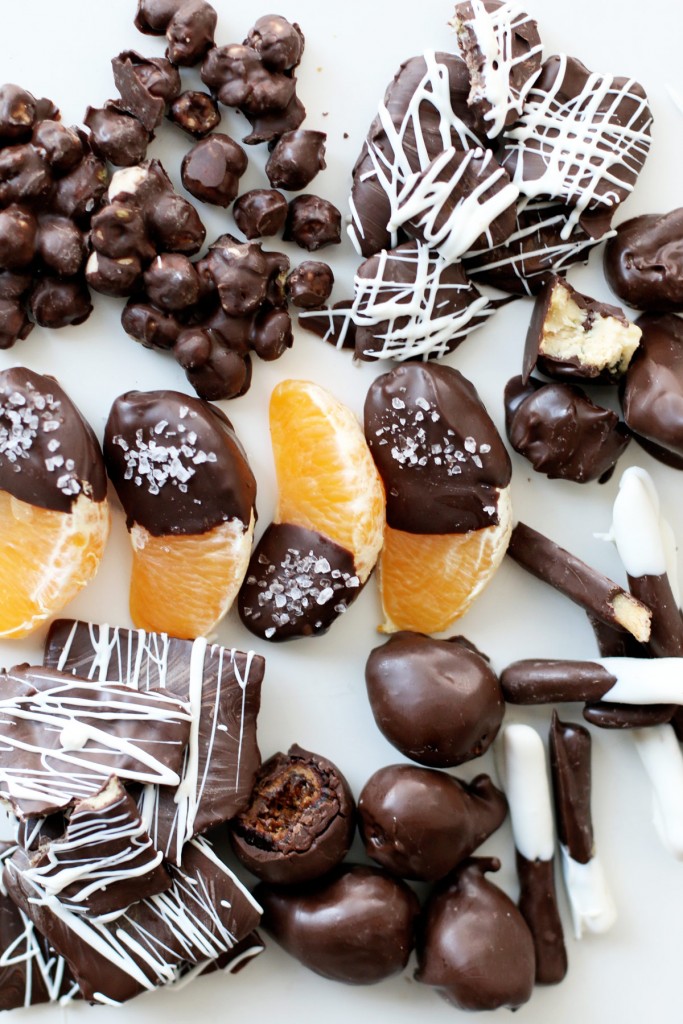 1. Crystallized Candied Ginger – You love gingerbread and chocolate, so it isn't that farfetched to pair chocolate with soft candied ginger. Chocolate complements the spicy hot sensation of ginger. Besides pleasing your tastebuds, this sweet treat is somewhat a superfood. Ginger has been an ancient remedy for nausea and congestion. From giving a box of this for your pregnant friend, to snacking on it when you're feeling a little under the weather, this is one satisfying homemade candy to have around. 
2. Preserved Figs – The sweet, rich flavor of figs and its unique texture create magic when dipped in chocolate. Try sticking an almond in the middle of the fig for a little crunch or adding figs and ginger together to make a tasty bark.
3. French Fries – Japan is a land of many ideas that seem very foreign to us! Their fast food creations are curious. For instance, the latest menu item a Japanese McDonald's involves french fries covered with multiple types of chocolate. Mixing salty and sweet is something we love to do, but adding in the element of fried and soft on the inside is very intriguing.
4. Wasabi Peas – Crunchy with a kick of spice, this combo is addicting!
5. Orange Segments – Dipping fruit in chocolate isn't a novelty. It's one of those things that just goes together. The great part about orange segments is that their skin makes it easy for the chocolate to attach without getting wet.
6. Pita Chips –  Pita chips are a blank slate of flavor. Plain, a little salty, and usually the vehicle for cheese boards, hummus, tapenade, etc. You just can't go wrong with pita chips! We recommend trying potato chips,  Cheese-its, and even Cheetos in chocolate for a fun, playful treat.
7. Cheese – You find cheese and chocolate together on cheese boards, why not combine them!