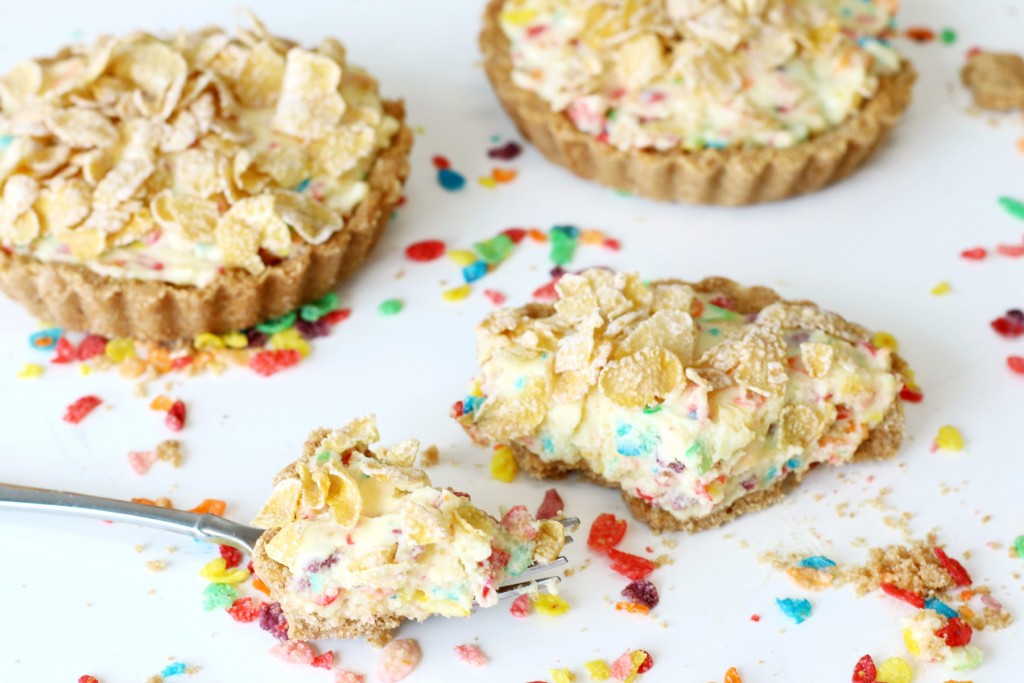 We're about to make your life a little more colorful! We took some of our favorite cereals from our childhood and put them into our dessert to make Cereal Killer Cheesecake. If you think about how sweet these cereals are, they're better suited for dessert anyway!

We first saw this idea from Popsugar Food. Then we noticed that they got their inspiration from the Pie Hole's Cereal Killer Pie. We liked bits and pieces from both of their ideas and so made our own.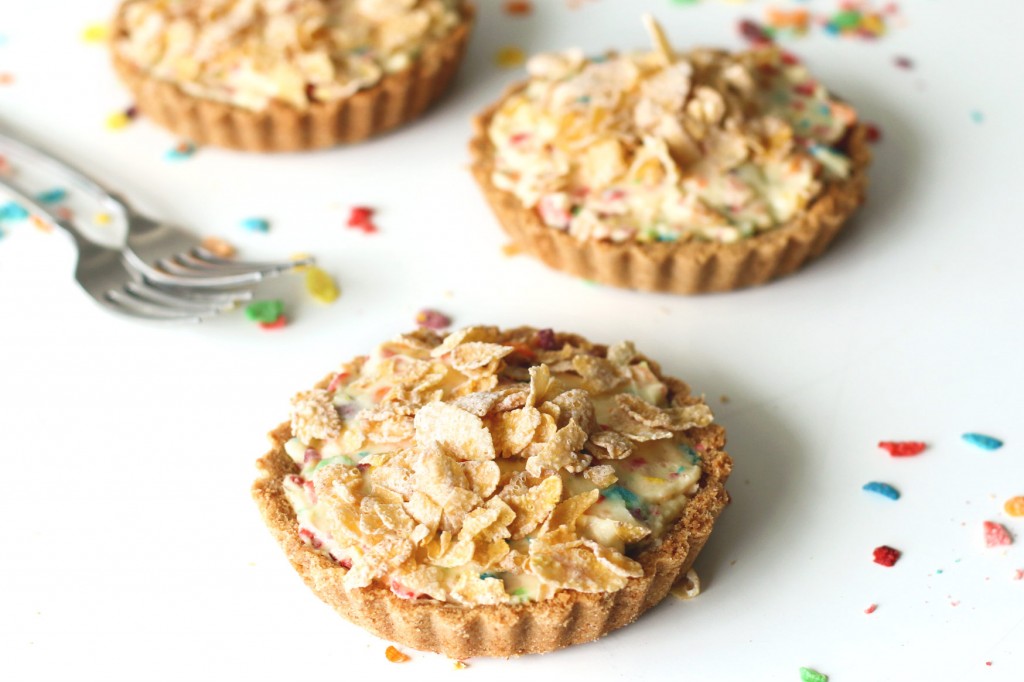 First we liked how Popsugar made everything easier. They removed the baking aspect of it. That was cool. They processed their fruity pebbles for the filling, which makes sense since a soggy cereal texture isn't the most popular. We didn't process our cereal and to our surprise, it didn't make much of a difference! I liked the look that the Pie Hole's pie had, so I mixed in full pieces of fruity pebbles. They get soggy, but that texture blends well with cheesecake. The Nilla wafer crust sounded better than a fruit pebble crust and so we opted for making that, even if that meant turning on the oven.
Ingredients
2 cups Fruity Pebbles cereal
2 cups of Frosted Flakes
6 oz of Nilla wafers (1 1/2 cups of crumbs)
3 tablespoons of sugar
5 tablespoons melted butter
1/4 teaspoon salt
16 ounces cream cheese, softened
1 teaspoon vanilla extract
1 cup powdered sugar
1/2 cup sour cream
3/4 cup heavy whipping cream
Directions
Preheat the oven to 350 F. Place Nilla wafers into a food processor and process until it's a fine crumb. Add melted butter, salt, and sugar. Process until it comes together. Pour crust into a pie pan and mold to the form, bringing the cereal up the sides of the pan. Bake for 12 minutes.
In a large bowl, mix together cream cheese, vanilla extract, powdered sugar, sour cream, and heavy whipping cream until smooth. Gently add 2 cups of Fruity Pebbles cereal. Pour the filling into the pie crust and smooth the top. Cover and return to the refrigerator for another hour until set.
Remove from the refrigerator and cover the top with frosted flakes. Serve immediately.
We turned our pie into 3 individual tarts with this recipe.