This Raisin Pie recipe might be the best thing I've acquired in my marriage. I realize the bold declaration this makes. And I realize how exaggerated this sounds. And I feel comfortable sharing this, because I realize you'll feel the same way after your first bite.
Even if you don't like raisins.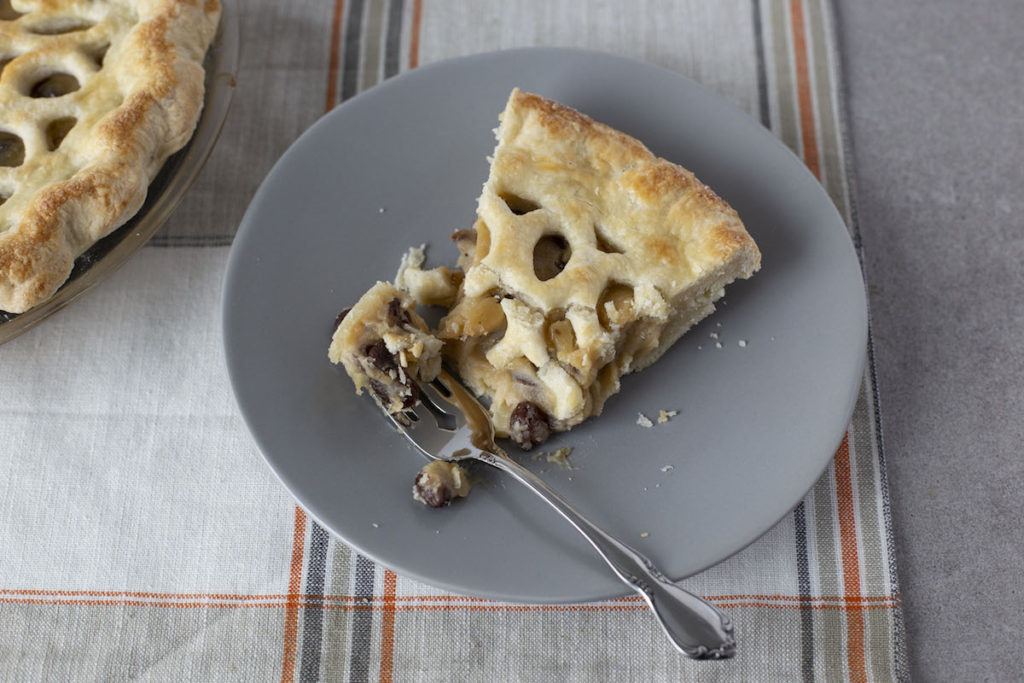 The raisins are simmered in water until plump, and that water is thickened and sweetened with cornstarch, heavy cream, sugar, and vanilla. The result is a creamy filling, speckled with juicy raisins. It's sweet without being sickening. It's satisfying with feeling overdone. It is good. And you most likely have all the ingredients in your kitchen.
This Raisin Pie recipe originates from the depression era. The simplicity of the ingredients lends well for someone who is budget conscious (raisins+salt+sugar+water+vanilla+cornstarch+cream). But that is definitely not the reason I crave this pie year round. In fact, I make this pie year round. Can't say the same for its pumpkin cousin…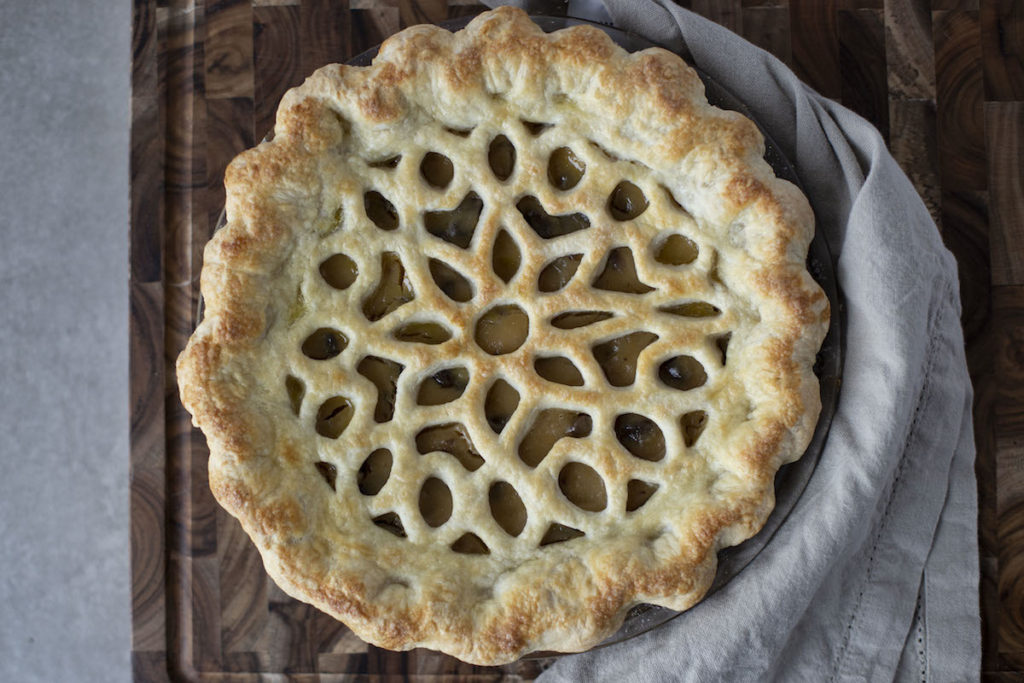 The filling comes together quickly, then you pour it into an uncooked pie crust. Then add a top crust. Create a few vents for steam to escape. For this pie, we used a pie top cutter. So easy to use and the results are stunning.
Either way, this simple and understated pie is sure to leave you impressed.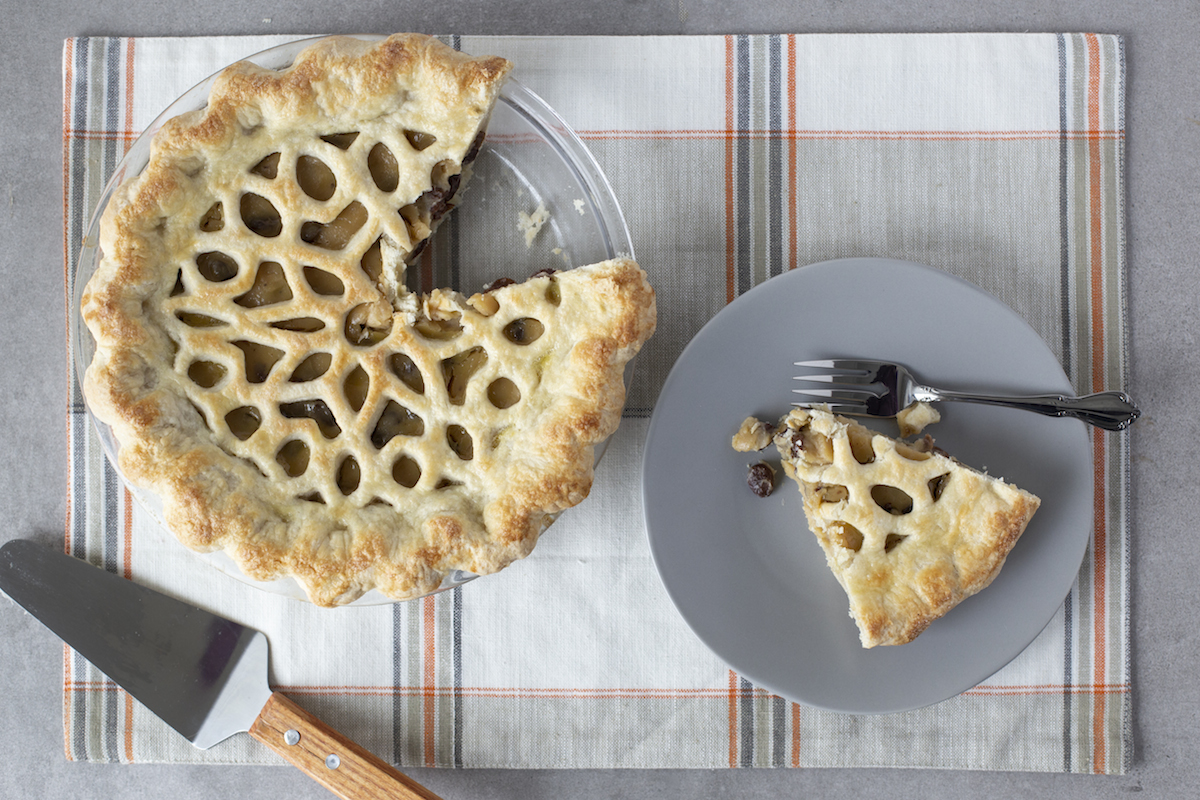 Print Recipe
Sweet and Simple Raisin Pie
Ingredients
1 cup raisins

1 1/2 cups water

1/4 teaspoon salt

3/4 cup sugar

3 Tablespoons cornstarch

1 teaspoon vanilla

1 1/2 cups heavy cream

Double Pie Crust Recipe, prepared
Instructions
1
Place raisins and water in a medium saucepan. Simmer in water on medium-low heat for 10 minutes, until raisins are plump.
2
In a separate bowl, mix together salt, sugar, and cornstarch. Slowly add to raisin/water mixture, stirring continually until well mixed. Continue to cook until sauce coats the back of spoon.
3
Add vanilla and cream and stir well. Simmer until thick.
4
Pour in a 9" uncooked pie crust. Cover with another pie crust.
5
Bake pie at 350* F for 20-25 minutes or until top crust is lightly browned. Let cool slightly before serving.
Looking for more inspiration:
Check out this Heirloom Sour Cream Raisin Pie. Also delicious.
Want more pie tips? Visit The Gygi Guide to Pie.