These might look like potatoes, but this is actually a photo of Irish Potato Candy! Celebrate St. Patrick's Day with a new treat and enjoy a little luck of the Irish.
What is this little treat? Just what it sound like. Little candies made to look like potatoes. While some recipes do actually contain a little bit of potato, this one sticks to the sweet stuff to make these treats irresistible. This funny little recipe comes from Philadelphia. It's based on a small town that claims to be the largest distributor of Irish Potatoes. To honor their potato heritage, they make these candies to remember the great potato famine in Ireland.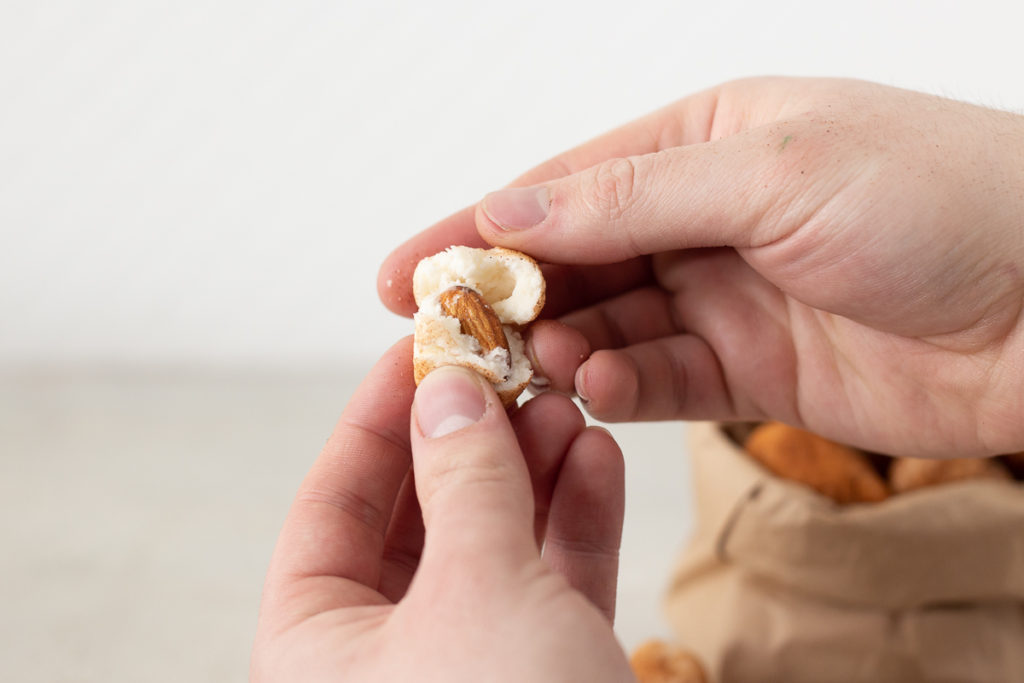 These treats are easy to make, which would be great for including the kids. They also store really well, just layer them on sheets of parchment paper, so you can make them ahead of time.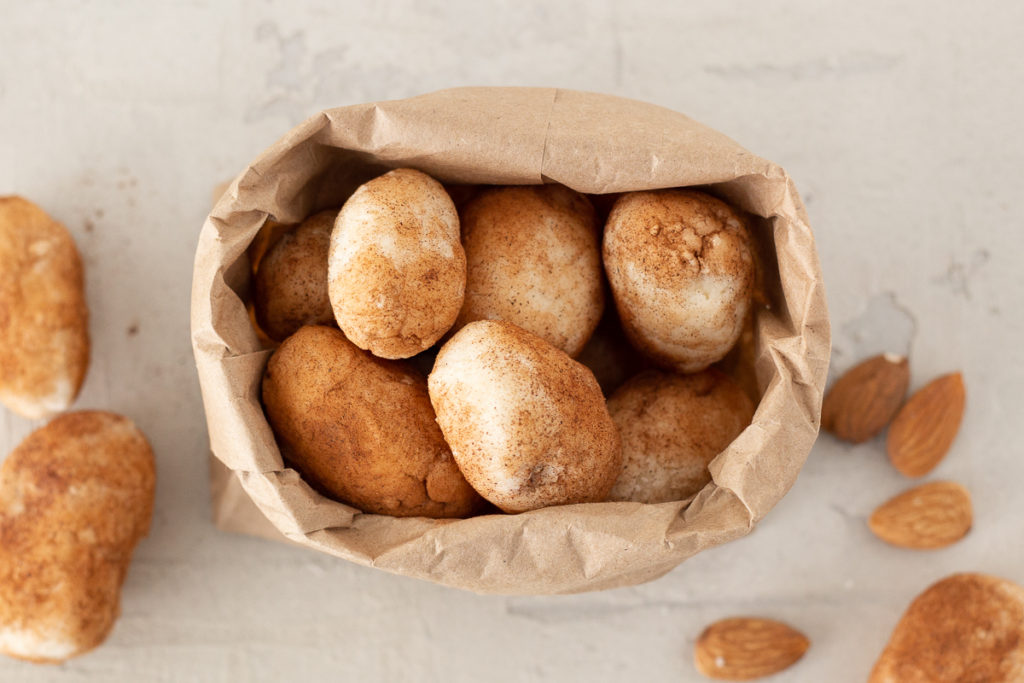 They'd be fun for Easter, or to celebrate spring. There's really no wrong time to eat a potato!
For this version, we wanted to make it just a little more festive. So we used a splash of Irish Cream to give it a bit of St. Patty's flavor.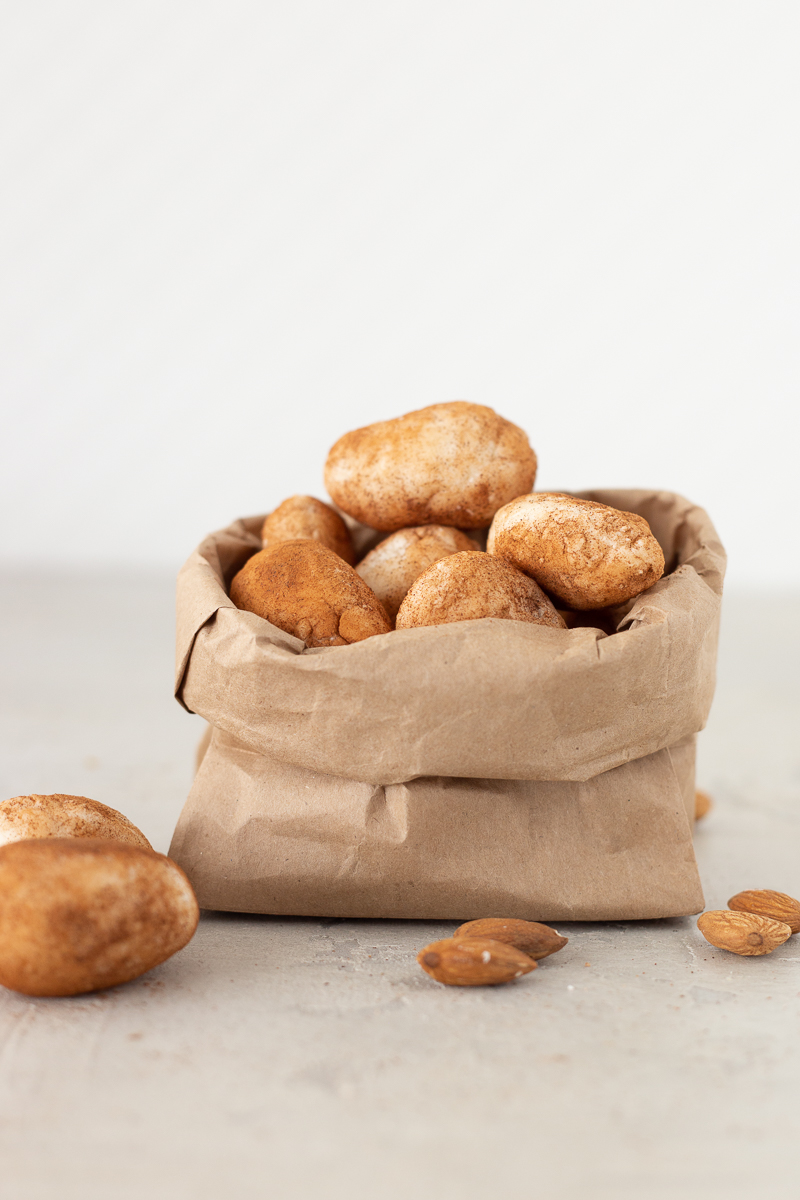 Print Recipe
Irish Potato Candy
These might look like potatoes, but they are actually little candies. So fun to make a little St. Patrick's Day fun.
Ingredients
1/4 cup (56 grams) softened butter

1 package (226 grams) regular cream cheese, softened

1 tsp vanilla extract

1/8 tsp Irish Cream Flavoring (optional and add more by taste)

6 cups (720 grams) of confectioners' sugar

2 1/2 cups (208 grams) sweetened flaked coconut

Handful (50) whole roasted or raw almonds

1 tablespoon ground cinnamon
Instructions
1
In a mixing bowl, cream together the butter and cream cheese.
2
Add vanilla, flavoring, and confectioners' sugar.
3
Beat until mixture forms a ball.
5
Chill mixture in refrigerator for 30-45 minutes. This allows it to firm up before shaping.
6
Take an almond and roll the mixture (about a tablespoon) to cover the almond between your hands and form small potato-shaped candies. Roll out the entire mixture. Imperfections help make the potatoes look real.
7
Place cinnamon in a shallow dish and roll the balls in it.
8
Place the balls on a cookie sheet and chill for about 1 hour or until firm.
9
If you prefer "dirtier potatoes" roll the candy a second time after they have chilled.