Chocolate pudding pops are the original homemade popsicle. Long before fancy molds and mixtures came along, we were pouring pudding in a paper cup.
This is a nod to the classic – with a few upgrades to make these pops fresh and fun.
THE RECIPE
Our old pudding pop recipe was exactly that – frozen pudding! We found that adding a cup of cool whip topping made the pops soft and creamy – instead of hard and icy. It's a small change that makes alll the difference.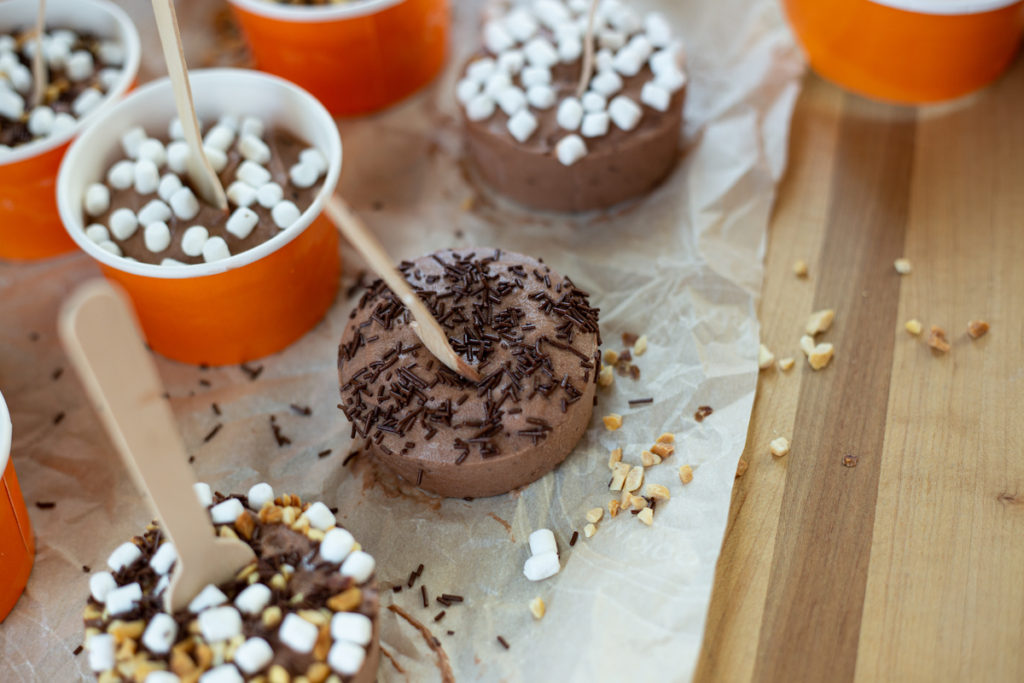 We also found that Chocolate Fudge Pudding mix made for a more rich chocolate flavor. It's not found at every grocery store, but if you find it and you like a more intense chocolate taste, give it a try.
THE CUP
First, let's upgrade the cup. Using a decorative ice cream cup makes these icy treats a perfect fit for any party or event. With a variety of colors and patterns, you'll find the perfect fit to match your theme!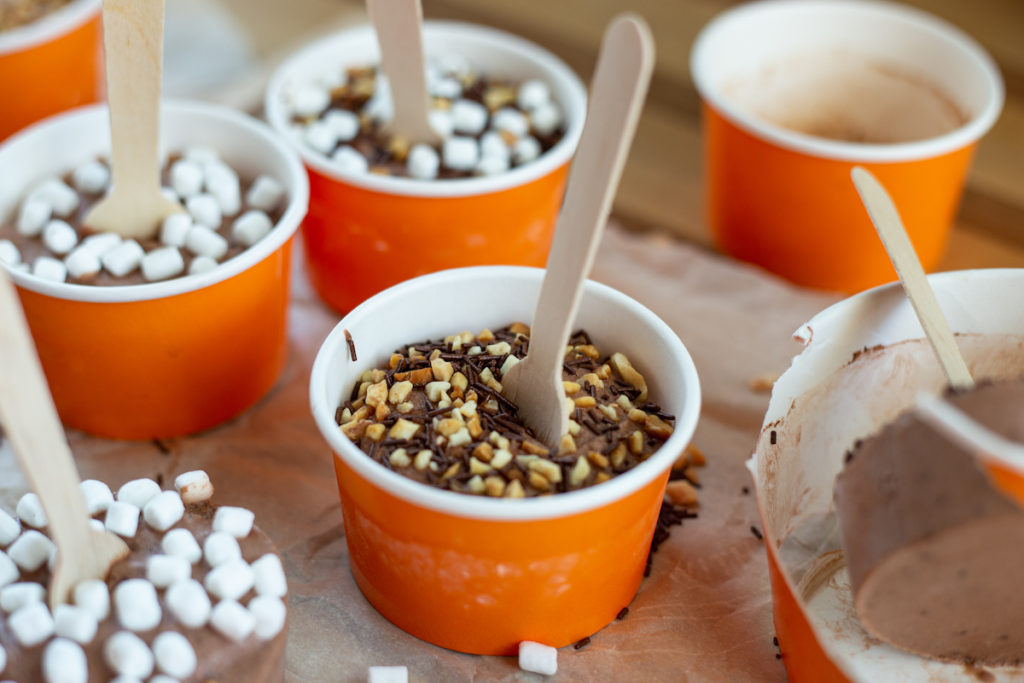 With these cute cups, you can either peel them away to serve them or they can be served right in the cup. We added a wooden tasting spoon for the stick, which becomes useful if the pop thaws just a bit. When the spoon comes out, you can use it to eat the soft and icy pudding.
These pudding pops are tasty, cute, and irresistible.
TOPPINGS
We also had fun adding a few toppings to mix up the flavors and textures in these pudding pops. Not only do they look pretty, but they were so fun to eat. A little crunch from diced peanuts, a bit of sweet and creamy from mini marshmallows, and a lot of fun from real-chocolate sprinkles – there are so many great options.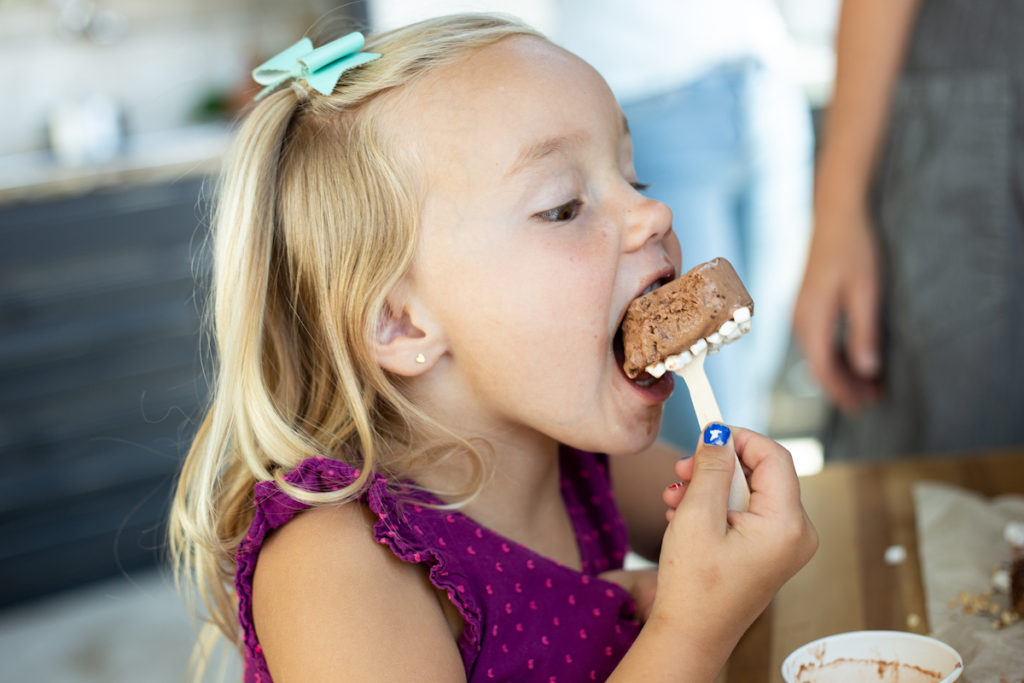 Print Recipe
Ingredients
1 package (3.9 ounce) chocolate fudge instant pudding mix
2 cups cold whole milk
1 cup thawed cool whip whipped topping
Toppings (optional) peanuts, chocolate chips, mini marshmallows, chocolate sprinkles, etc.
Instructions
1

Pour milk into a medium mixing bowl.

2

Sprinkle pudding over milk while whisking. Whisk for for two minutes or until there are no more lumps.

4

Portion pudding into paper cups. We used 4 oz cups and filled them 2/3 full, which yielded 12 cups.

5

Insert a wooden stick or spoon in the pudding.

6

Add any desired toppings (nuts, chocolate chips, marshmallows, sprinkles, etc.)

7

Place in freezer for 4-6 hours or until frozen firm.

8

To serve, either peel away the cup and eat immediately or leave in the cup and serve.
Loving popsicles? We have 8 more ideas for making popsicles with or without a mold! Read here.