We are willing to bet that you have seen some super cute cake pops around but wondered if they really are worth all the hype. Let us tell you that yes, yes they are. We were so thrilled to have Robyn from The Chocolate Workshop join us in the demo kitchen to teach all of her tips and tricks so you can have fun making these little treats in your own kitchen! Cake pops are such an easy way to add some flare and sweetness to any celebration. They are so versatile and you can dip and decorate them to match any theme, color scheme, and party you can imagine. And these two-bite treats prove to be just the right amount of cake and chocolate without being overwhelmingly filling.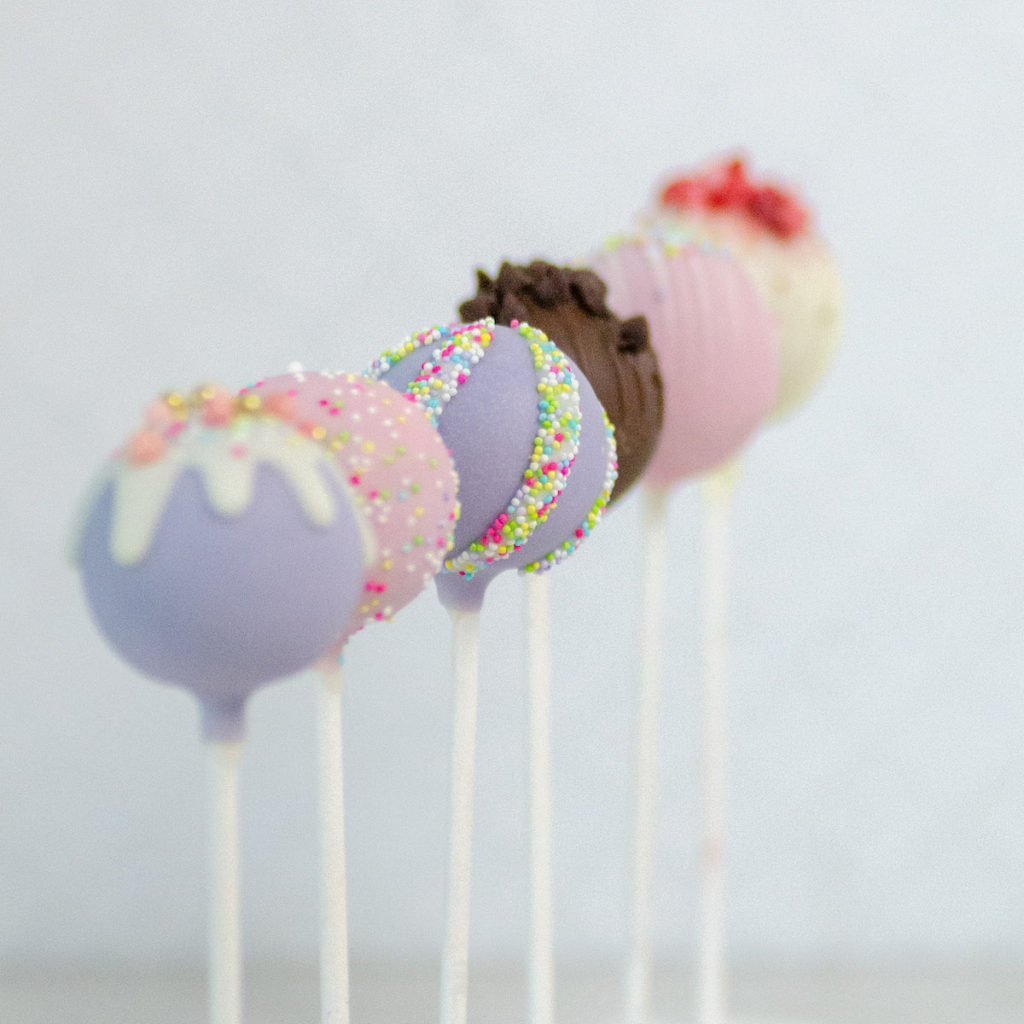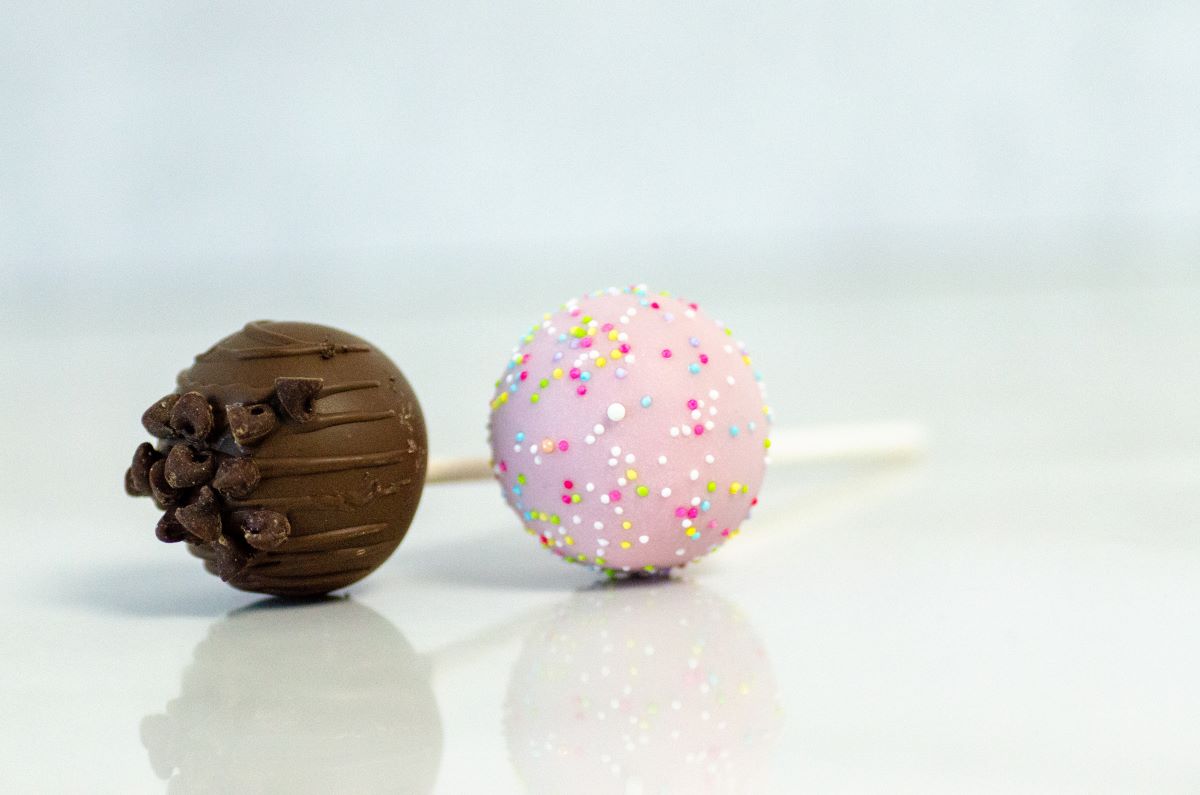 Print Recipe
Ingredients
1 Boxed Cake Mix (Duncan Hines) White or Chocolate
1 cup of Cold Water
3 eggs
1/4 cup sour cream
1/4 cup applesauce
1 Tbsp vanilla
3 cups compound chocolate
Optional Cake Additives (add during smash and shape)
3/4 cup mini chocolate chips
1 cup crushed Oreos
1 cup crushed Biscoff Cookies
Sprinkles
Instructions
1

Preheat oven to 330℉ and prep baking pan with liner and non-stick baking spray.

2

In a large mixing bowl combine ingredients and mix 2-3 minutes on medium until there are no lumps.

3

Add to prepared pan and place in oven to bake for 30 minutes or until cake bounces back in the center.

4

Take out of the oven and cover in foil and leave on counter for 10 minutes.

5

Remove any hard or brown pieces and use only soft fluffy cake! This will

6

produce the most flawless, truffle like consistency.

7

While cake is still warm but not piping hot, place cake pieces into your mixer and break up and smash cake together with your paddle attachment.cake together into a dough. Do not over mix. You can also do all of this by hand too! You're just trying to get a dense cake dough consistency.

8

Add a little bit (Tbsp) of frosting ONLY if needed. Remove from mixer and use your hands to squeeze and knead the cake dough a few times.

9

Let cool & wrap tightly in plastic wrap. Refrigerate & let sit at least 8 hours before using for cake pops. I like to make mine the day(s) before I need it.

10

After you have refrigerated cake pop dough for a couple hours, use a cookie scoop to scoop into balls. Smash cake ball together in your palms and then roll away! Your dough will roll best when it's cool.

11

Melt your favorite compound chocolate and begin dipping. You always want to work with cake that is room temperature when dipping. Cake balls that are too cold will crack the chocolate coating & too warm it will not dry fast enough.

12

Dip once to make a kind of crumb coat on your cake pop. Tap the cake pop uphill so the excess drips off the bottom instead of the top, then shake and turn to smooth.

13

Dip, tap, and shake a second time for a smooth finish.

14

Let set and decorate with drizzles, candies, and sprinkles as desired.