When we ask customers how they use cocoa powder in their kitchens the three most popular answers include chocolate cake, brownies, and hot chocolate. These are all great ways to enjoy the prized powder from the cacao bean. But those three things aren't usually enough to justify such a large bag. What to do with all the rest? Luckily, there are so many simple, fun, and delicious things to do with cocoa powder. These are just a few ideas on ways to use it in the kitchen.
1. Sprinkle over Fruit
Chocolate and fresh fruit are the perfect pairing in so many ways. But if you don't have enough time to melt and dip, you can still get your chocolate fix by sprinkling a little cocoa powder on top of your strawberries and bananas. Flavor-wise, they complement each other flawlessly. And you can get your essential vitamins and minerals from the fruit as well as the many added health benefits of natural cocoa.
2. Stir into Yogurt
Another easy way to use up some cocoa powder is by stirring a tablespoon into your breakfast yogurt. A cocoa parfait with berries and granola with a little drizzle of honey would be such an exceptionally good way to start the day.
3. Blend into Smoothies
Chocolate smoothies could be another tasty snack with cocoa powder. Try mixing up the black cocoa powder with your favorite almond milk, some ice, and a couple of thin cookies for that cookies & cream flavor. Are you ready to take your afternoon snack to the next level?
4. Bake into Zucchini or Banana Bread
Cocoa powder can also be a great addition to some of your sweetbreads. Our favorites are zucchini bread, banana bread, and pumpkin bread. Just think of how amazing it would be to add both cocoa powder and chocolate chips to your next loaf. Getting hungry yet?
5. Mix into Peanut Butter
Chocolate and peanut butter are another classic combination. And you can take your traditional toast or PB&J to the next level with a little scoop of cocoa powder. Mix it in with the peanut butter and spread as usual. Chocolate peanut butter would also be excellent on bananas, apples, or pretzels if you need a smaller snack.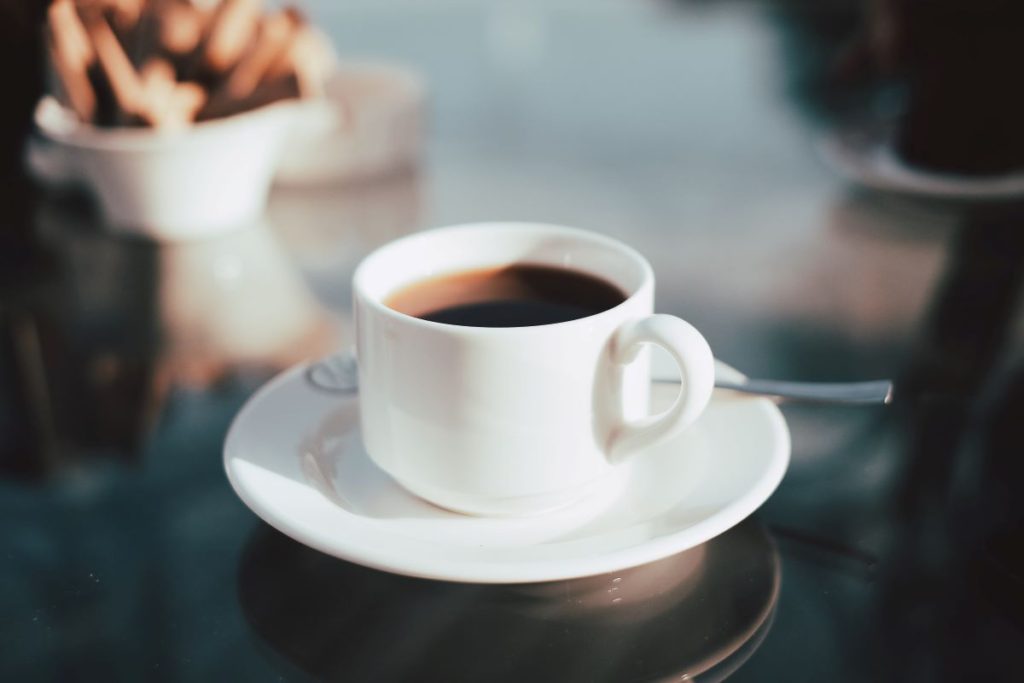 6. Whisk into Coffee
Want to boost your morning cup of joe? It is so easy to add one tablespoon of cocoa powder to the mug and whisk it in with the usual sweeteners. Say hi to your newest addiction!
7. Flip into Pancakes
Are pancakes a staple in your home too? If so, an easy way to dress up this family favorite is with a little cocoa powder. You can toss it in with your pancake or waffle mix for an extra delicious breakfast, brunch, or brinner.
8. Make a Mug Cake
Looking for a single-serving treat to satisfy your chocolate craving? You can use cocoa powder to make a chocolate cake for one. It only takes five minutes to bake up this decadent little treat. All you need to do is count down! Mix 4 Tbsp. flour, 3 Tbsp. sugar, 2 Tbsp. cocoa powder in a mug and add ½ tsp. baking powder. Then stir in 3 Tbsp. milk, 1 Tbsp. vegetable oil, and 1 tsp. vanilla extract. Mix until combined and microwave on high for 90 seconds. Then you can top it with some chocolate chips, powdered sugar, or your favorite hazelnut spread before digging in. Enjoy!
Trust us! Once you start to use cocoa powder in some of your daily snacks and staples, there is no turning back. And that 5 lb. bag will suddenly stop looking so big (check out this selection of cocoa powders). Needing a few more amazing recipes? Try these Hot Chocolate Cookie Bars, Easy Homemade Chocolate Truffles, or this Chocolate Tart Crust.