Nothing says "eat me" like a fresh batch of perfect brownies. And the truth is the qualities of the best-ever brownies are entirely subjective and can be different for everyone. That is what makes them so great! But also makes them so very complicated. Before getting started, ask yourself these questions: Do you love fudgy brownies or cakey brownies? Crisp brownie edges or soft brownie middles? Frosting on top or a perfectly crackly brownie top? Once you know the answers to these questions you are ready to embark on your journey toward the best brownies ever.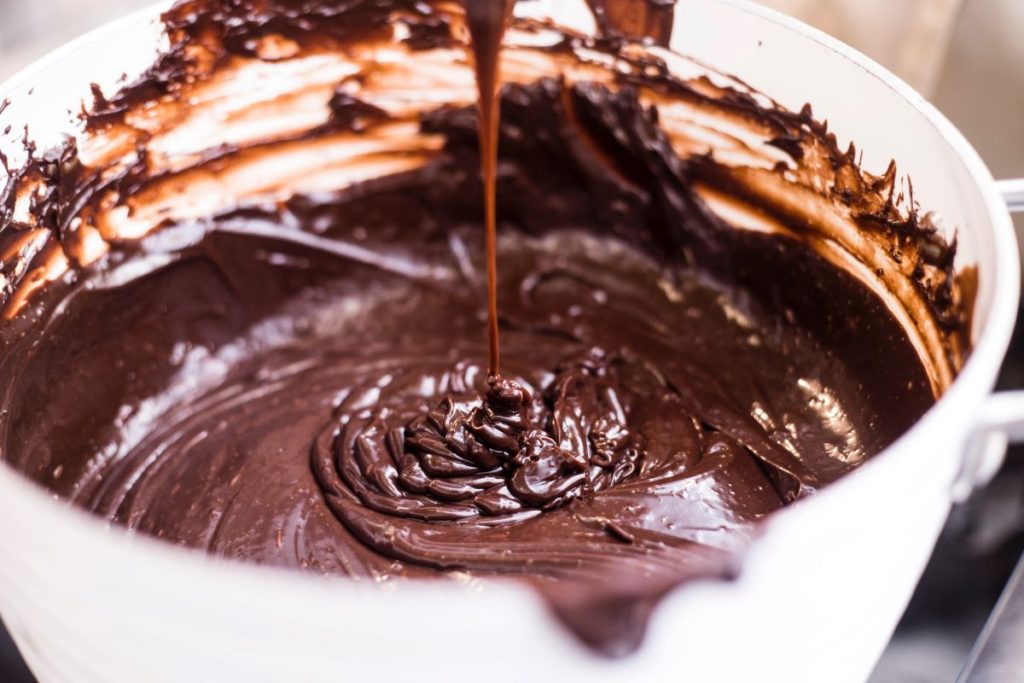 1. Only Use the Best Ingredients
If you put in quality ingredients, you produce quality results. Thus, for the perfect batch of brownies, every ingredient is important–especially the chocolate. Instead of baking chips, always use the best quality chocolate you can get your hands on. And you definitely want the best quality cocoa powder. Luckily, most brownie recipes don't have leavening agents and you can use your favorite natural or Dutch-process cocoa interchangeably. Doubting the quality of your cocoa powder? Then check out some of these options to help take your bakes to the next level. As for the other ingredients, we recommend you use butter instead of margarine or oil for a better texture and flavor, and granulated sugar instead of brown sugar to give you that solid texture and crackly top. But if you like a denser, more fudgy brownie you might try a recipe that calls for oil and brown sugar.
2. Choose and Prepare the Right Pan with Parchment Paper
In most cases, recipes make it seem like preparing the pan with parchment paper is optional. But we find that for the best-ever brownies it is imperative. Spray the pan with cooking spray, add the parchment paper so that it hangs over the lip on two opposing sides, and then also spray the parchment paper with cooking spray. That way, once the brownies have cooled, you can simply lift the brownies out and onto a cutting board. No more scraping the pan to get all the edges out and losing half the brownie in the process. Also, be sure you choose the right size pan as outlined by the recipe (a 9×13" rectangular pan is the most common). A pan that is too large will result in flat, overbaked brownies. Too small and the brownies will be thick and probably underdone.
3. Measure Ingredients With Precision
When you are looking to make the perfect recipe on repeat, it is important to weigh your ingredients instead of just scooping. We know how tempting it can be to toss everything into the mixer and go. But using a kitchen scale for exact measurements means you have full control over the ingredient amounts. And when you start tweaking and adjusting your recipe to get it just right, you can keep track of exactly how much you change it.
4. Make the Batter with Room Temperature Eggs and Melted Butter
Have you ever made a batch of cookies or brownies where the butter and sugar are creamed beautifully, but then you add the egg and suddenly the batter is all lumpy? This happens when the egg or the butter is too cold. You don't want your ingredients seizing up! To help prevent this, try and keep all of your ingredients around the same temperature so they combine well and emulsify. It will keep the batter smooth without too much mixing.
5. Sift Together the Dry Ingredients
As much as we dislike adding extra steps to the baking process, sifting the cocoa powder together with the dry ingredients for brownies will reduce clumping and make the batter smooth as silk. This is important because again, you do not want to overmix your brownie batter so get rid of all the lumps and clumps when you can.
6. Whip Wet Ingredients Until Fluffy
Most brownies do not call for a leavening agent of any kind. Instead, the eggs are what do most of the leavening. So when you are mixing up your wet ingredients, you want to try pre-beating some air into the eggs until they are light and fluffy to help incorporate air into the batter. Then whisk them with the other wet ingredients.
7. Do Not Overmix the Batter
As soon as you combine the dry ingredients with the wet ingredients you want to take it easy. Overmixing the batter at this stage can turn your perfectly fudgy brownies cakey, or make your perfectly cakey brownies too tough. So stir until just combined and then pour into the prepared pan. Smooth the top with the flat of a spatula and you are ready to bake.
8. Bake Until Just Right
The last thing you want, after going to all that effort of making the best-ever brownies, is to overbake or underbake your batter. So how can you tell when brownies are done? You can try using your nose or using a toothpick test–but for the best brownies every time you will want something more reliable. First, check that your oven rack is in the middle position. Then use an oven thermometer to make sure your oven is baking at the right temperature. Finally, use a probe thermometer to test the internal temperature of your brownies. For fudgy brownies, the temperature should be 180℉ to 190℉. For more cake-like brownies, you should bake until the internal temperature reaches closer to 210℉.
9. Set and Fully Cool
Here comes the true trial of your willpower. Once you have baked the brownies and pulled them from the oven, the best way to preserve the shape and texture is to let them fully set and cool. We know! It sounds blasphemous. Because there is nothing like that first warm brownie fresh from the oven. But we have all witnessed what happens when you try to frost or drag a knife through warm brownies. They crumble and it can get messy real fast. So give your brownies 10-15 minutes to cool in the pan. Then use the parchment paper to lift them out of the pan and set them on a wire rack to cool completely. Cooling outside the pan prevents the edges from overcooking.
10. Cut with Care
Tired of your thick and rich brownies getting stuck to the knife when you cut into them? Hate those scraggly edges? There is a better way! You can cut your homemade brownies into beautiful, perfect squares by using a sharp ceramic knife, plastic knife, or plastic pizza cutter. But they do need to be fully cooled, or even chilled before you try to cut them into squares.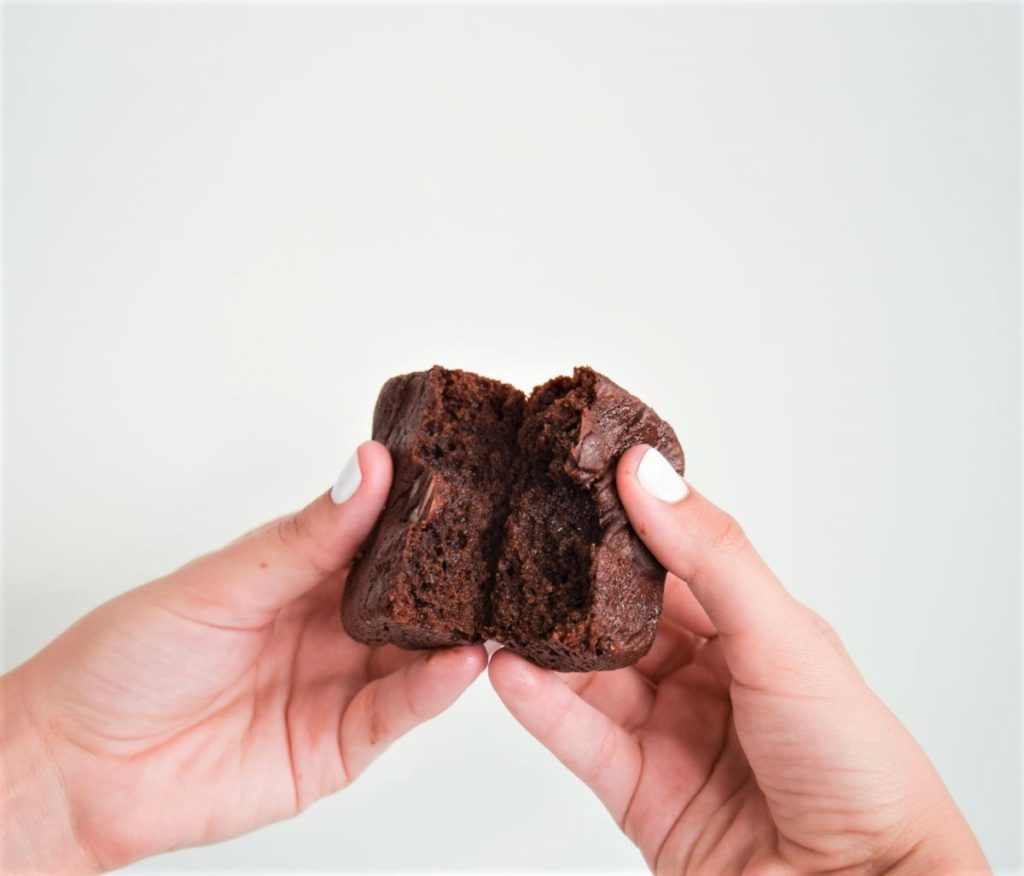 Ready to Bake the Best-Ever Brownies?
Everyone has their own ideas about what the best-ever brownies look like. And that is a-okay. We got you! For the brownie-middle lovers who want dense and delectable brownies with the fudgiest flavor, you will want to use recipes with more real chocolate than cocoa powder, more brown sugar than granulated sugar, and more oil than butter. For the brownie-edge lovers who want brownies with a lighter flavor and a higher rise, you will want the opposite – more cocoa powder than chocolate, more granulated sugar than brown sugar, and more butter than oil. You might also think about adding a little more egg, more flour, or a bit of baking powder to the recipe to give your brownies more height and stiffness. And then let those brownies sit a little longer in the pan before removing them. Either way, you are welcome here, and you now have everything you need to make your best batch of brownies yet.
Try out some of these tips on our favorite brownie recipes: Brownies from Scratch, Double Chocolate Cream Cheese Brownies, and 50 Yard Line Brownies.