Looking for a quick and easy treat? These cinnamon chip crescent rolls would make a great addition to any breakfast, lunch, or dinner menu. Just grab your favorite can of premade crescent dough from the refrigerated section. Roll them out, add a little scoop of our Gygi exclusive cinnamon chips to the wide end of the dough, and roll. Bake according to the instructions on the crescent dough and voila! That is it!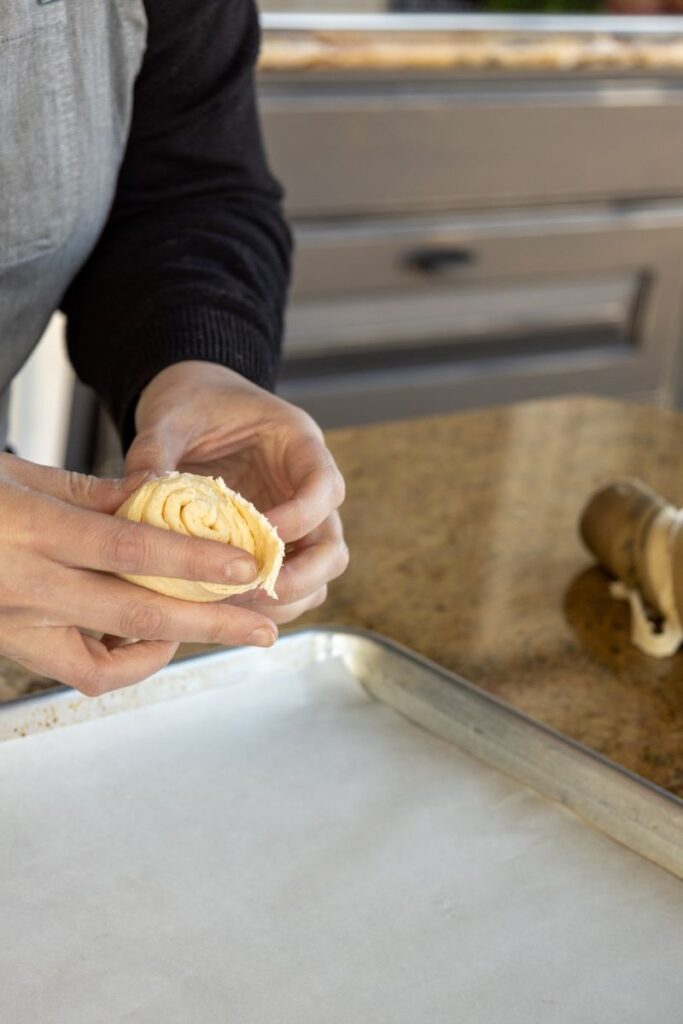 We had all of these rolled up and prepped before the oven even had time to fully preheat. The hardest part is trying to keep all of the cinnamon chips inside the crescent dough. Truly, one of the easiest things you can ever make. That said, if you had the time to make your own crescent dough we do have an amazing recipe for that right here. Combining it with cinnamon baking chips would be amazing!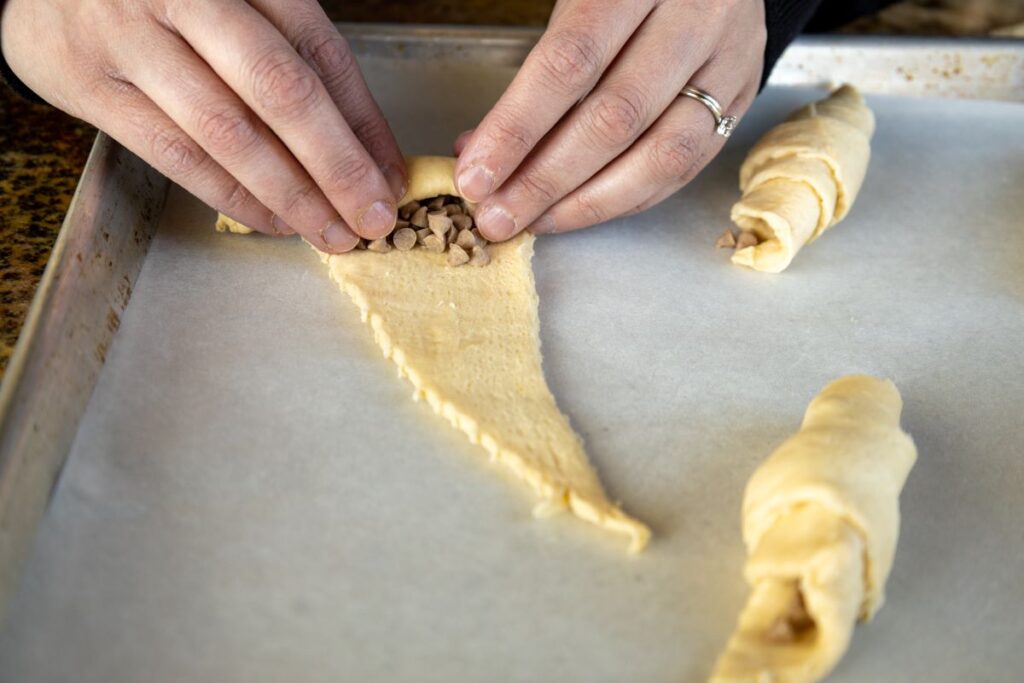 You pop them in the oven and in a few minutes your house will smell so freaking amazing. We love to whip up this little treat as an after school snack, for a quick morning breakfast, or alongside our favorite brunch buffet. And trust us, you will want to eat them warm. So amazingly simple and delicious. We hope you love these cinnamon chip crescent rolls as much as we do.