Is it possible the perfect chocolate chip cookie is determined not by the cookie itself, but rather by the chocolate? It's true, the baking chip size, quality, and type you use will have an impact and play a huge part in achieving that most delicious cookie you have been searching for. And luckily, changing up the chip size is one of the easiest and best ways to tweak a recipe and make it your own. But how do you know which chips to use? We wanted–no, we needed to find out.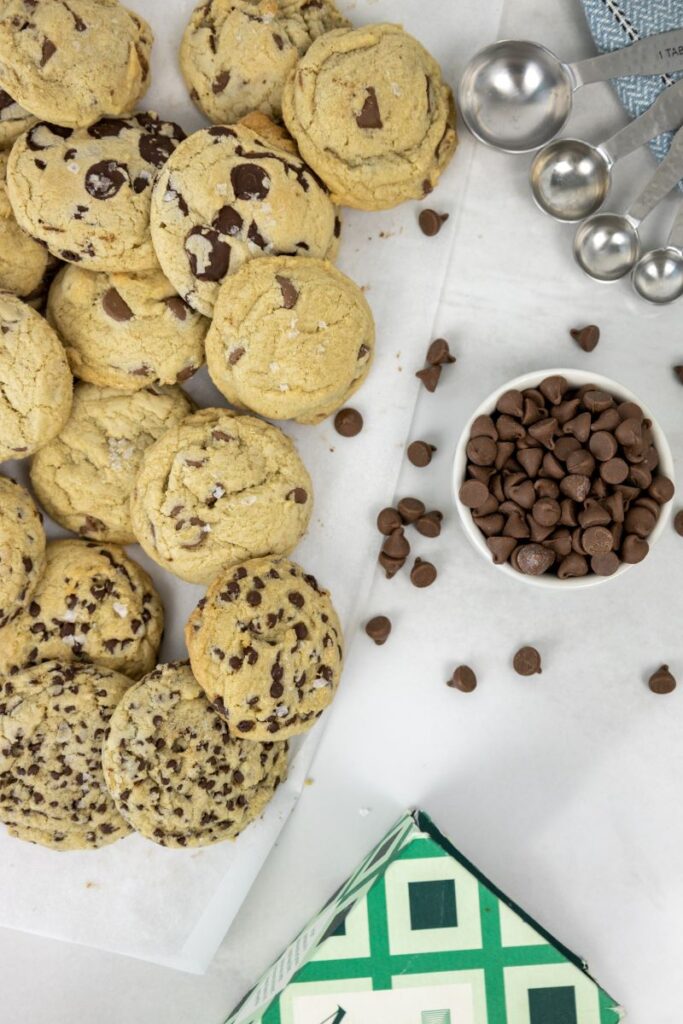 So we took some of the most popular sizes for baking chips and mixed them into our favorite chocolate chip recipe (find it right here). We were curious to see how each of them was going to mix into the dough and bake in the oven. We also wanted to see how they would change the height and texture of the cookie. Let's get started!
Testing Parameters
For this little test, we doubled the recipe and divided the dough into six equal parts. Then we added the same amount of chocolate chips by volume (so, ¾ cup) to each batch. Next, we scooped out one cookie from each batch of dough and put all the different dough balls on the same pan to bake them up. That way, everything would bake at the same temperature for the same amount of time. Then we pulled them out, let them cool on the pan for about ten minutes (way longer than we ever wait for fresh cookies), and then pulled them open. Ready for the results? Here we go!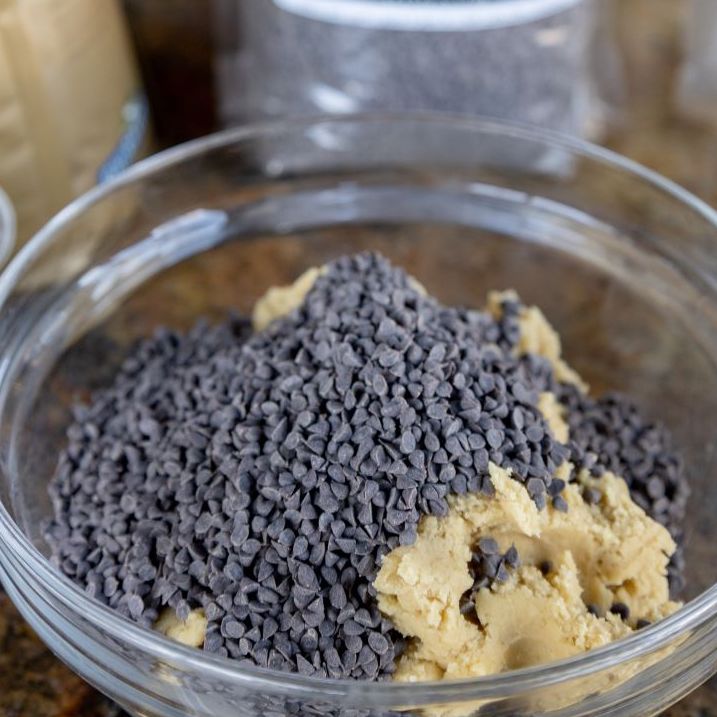 1. Micro
These micro semi-sweet chocolate chips (30,000ct) are so tiny! And when we mixed them in there it ended up being a ton of chocolate–a way higher chocolate-to-dough ratio. We have to say, the full measurement was probably too much for the amount of dough we had. And during baking, we thought for sure these tiny little guys would end up melting together into a big mess. We were most surprised to see that these were indeed bake-stable. They held their shape instead of turning into a chocolate melted cookie.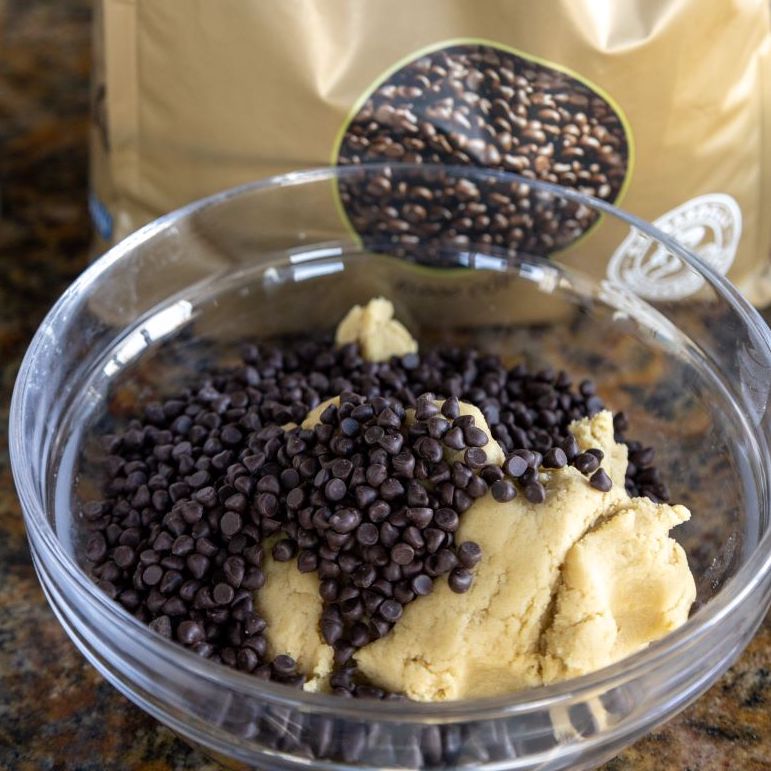 2. Mini
For our mini chips, we used the Ghirardelli Barista Chip (10,000ct). These are a more popular size and are slightly larger than those itty bitty micro chips. These cookies had a pretty even dispersal of chips throughout the dough. And surprisingly, these chips came out a little softer than we anticipated. They didn't hold their shape and set up as well as the other chips did. But the flavor of these baking chips was spot on–so extra points for that. The perfect blend of bitter and sweet.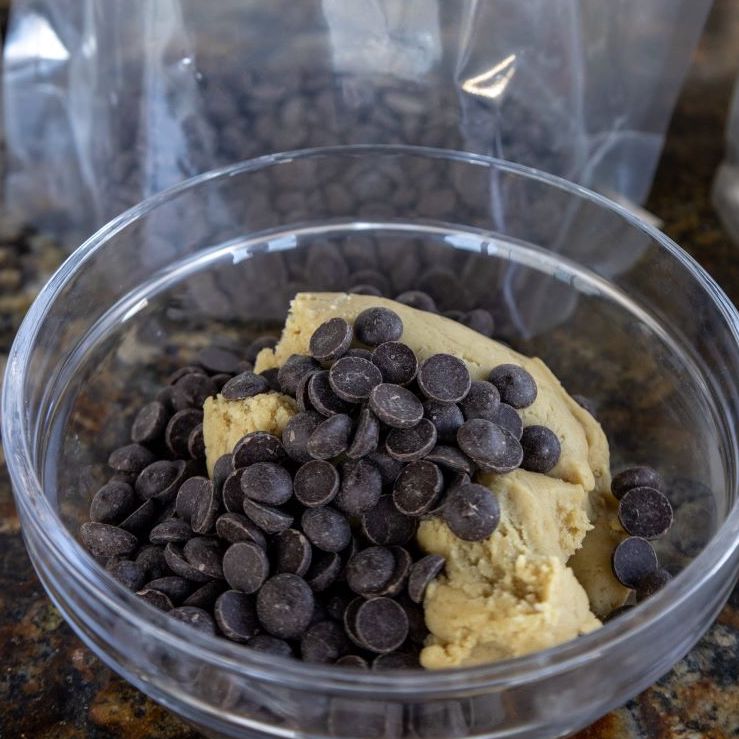 3. Couverture
For the couverture chocolate we chose Callebaut Belgian Semi-Sweet Callets (1,000ct). This is real chocolate. And couverture chocolate doesn't have a lot of the stabilizers that are used in standard baking chips. So we knew from the beginning these chips weren't likely to hold their shape. And they didn't disappoint. About halfway through the bake, the chips on these cookies started to pool. And after baking and cooling, the chocolate was still super soft and the cookie itself was a bit flat. If you want an ooey, gooey cookie, then go couverture. These are the secret ingredients used to make those true bakery cookies. And though the cookie was a bit messy, it was delicious.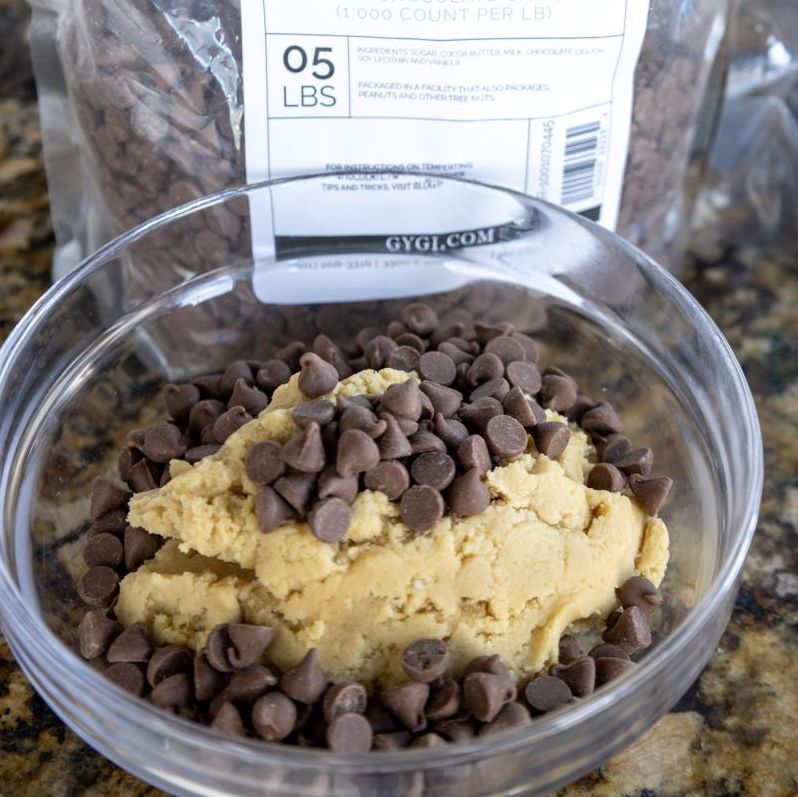 4. Morsel
Ready for the standard? We tested this cookie using these Callebaut Milk Chocolate Baking Chips (1,000ct) for our classic cookies. These look just like you would think, measure just as you expect, and provide the perfect chocolate-to-dough ratio. And because the chips are meant to hold their shape, these cookies baked up nice and tall instead of flattening out like the couverture chocolate. If you like a classic cookie we 10/10 would recommend these baking chips.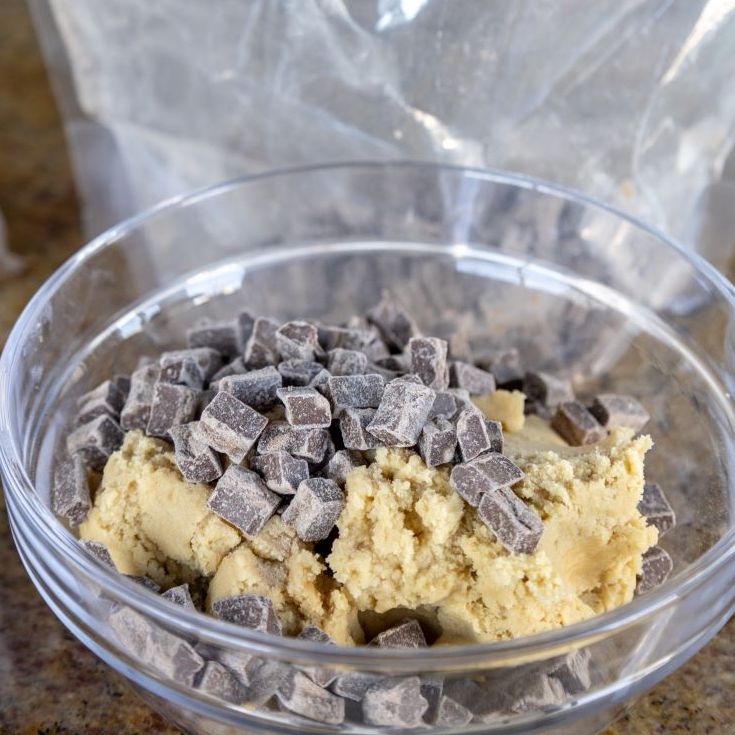 5. Chunk
Looking to mix things up? Go with the Callebaut Milk Chocolate Chunks (800ct). The size of these chips is the sweet spot right between a standard-size chip and the jumbo chip. It will give you just a hint more chocolate without overthrowing the entire recipe. The little rectangles will hold their shape. For the most part, the baking chips retained their height and structure. The chunks were a little melty even after cooling, but these are another type of baking chip that we would consider for making a bakery-style chocolate chip cookie. If you're not a milk chocolate fan, they also come in semi-sweet!
6. Maxi
This, no surprise, had the smallest chocolate-to-dough ratio. We used the Guittard Milk Chocolate Maxi Chips and every cookie only had four or maybe five chips in it. The chips held their shape and the cookies still baked up really tall (at least the parts that had chips did). But there were some parts of the cookie that didn't have any chocolate in them. The chips also seemed to settle more toward the bottom of the cookie too, instead of being dispersed from the top to the bottom like most of the other cookies in the batch. We truly love the flavor of the maxi chip, just know that you may need to add a few more chips to your dough than the recipe calls for.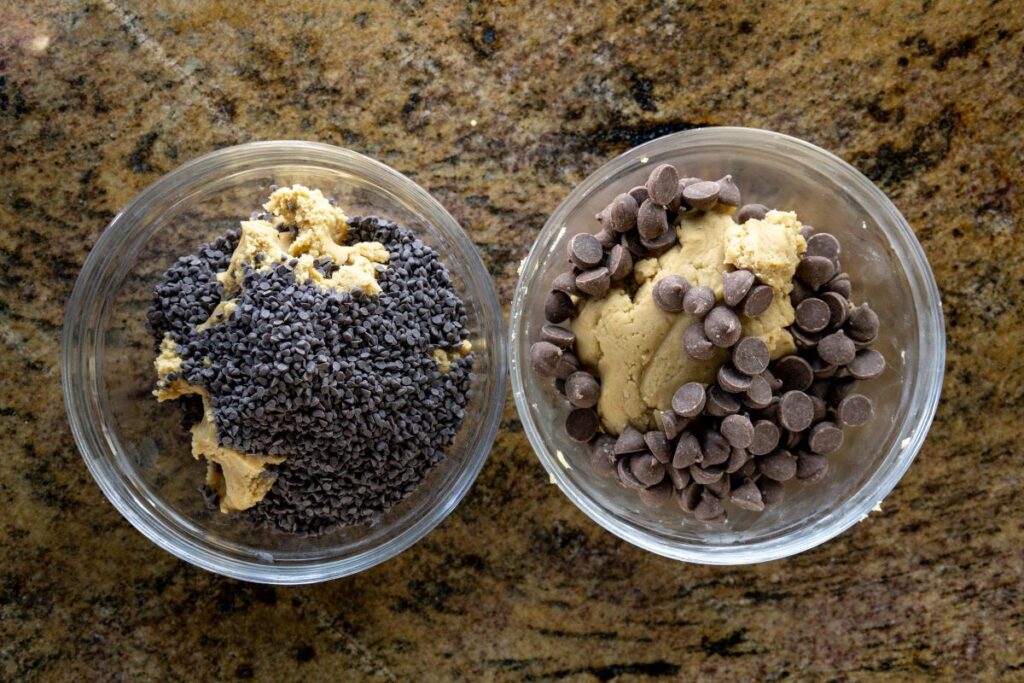 How do you choose? Overall, we wouldn't turn down any of these cookies. They were all delicious in their own special way. And ultimately, everyone has their own favorite baking chip. It just comes back to what you are hoping and looking for taste-wise and texture-wise. And you can find all of these baking chips (and plenty more) right here.