Have you seen the pizza creations coming from Brandon's kitchen? Irresistible chewy pizza crust, with simple ingredients that will blow your pizza loving minds. But we have yet to see anything like this: Brigadeiro Pizza! Combining the delicious chocolate flavors found in Brazilian treat, brigadeiros, with Brandon's one of a kind pizza making skills- and you've got yourself a winning dessert recipe.
Brandon is a huge part of the success in Utah foodie community and we welcome him with open arms to the Gygi kitchen to share with you his secrets to pizza success- and a special treat with a dessert twist!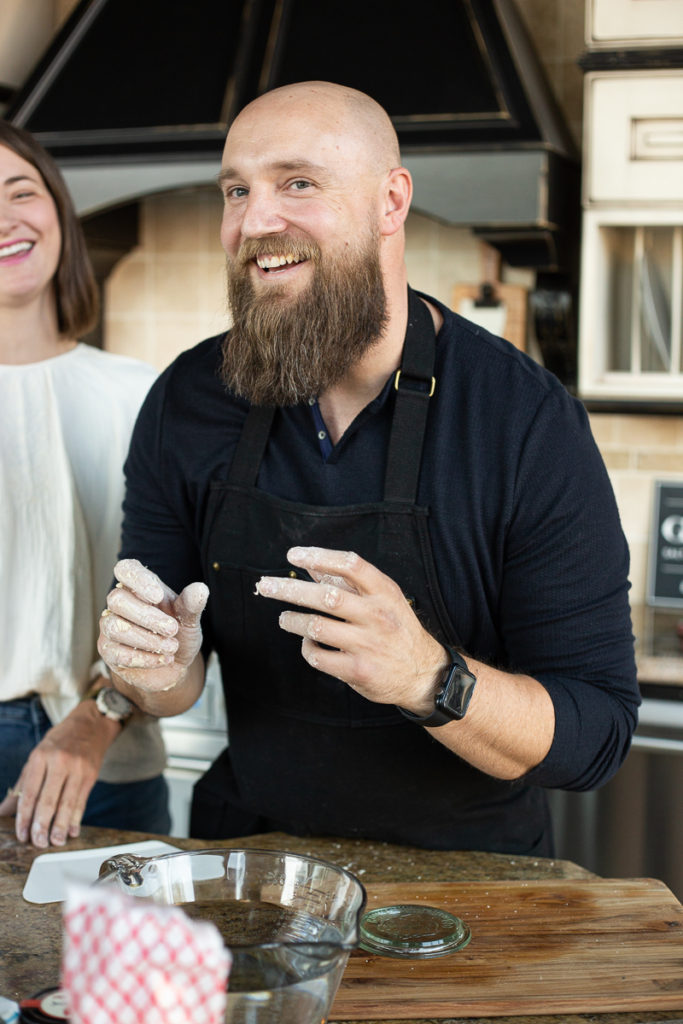 Start with Brandon's Traditional Neapolitan Pizza Crust. All the instructions, steps and tools are found over here.
While you're waiting for the dough to rise, make your Brigadeiro filling (recipe below). Instead of refrigerating the filling, and scooping it into balls, you'll leave it on the stove and keep it warm.
Once the dough is ready, you'll form and bake the dough in the oven with no toppings, just the dough. This will bake faster than a traditional pizza, because there are no toppings on the dough, so keep a close eye on it.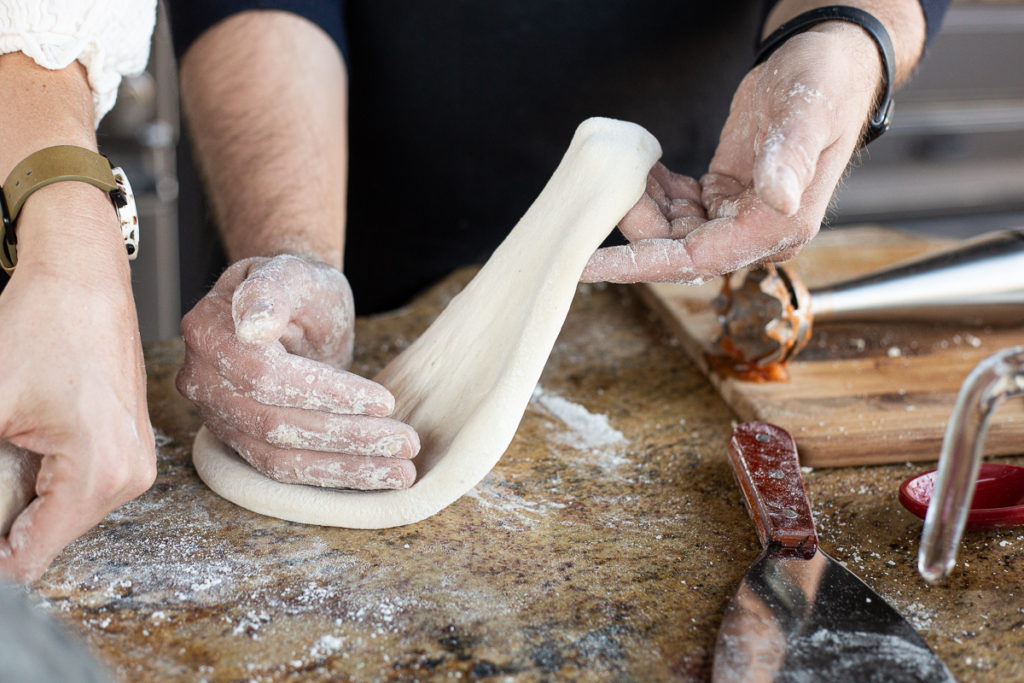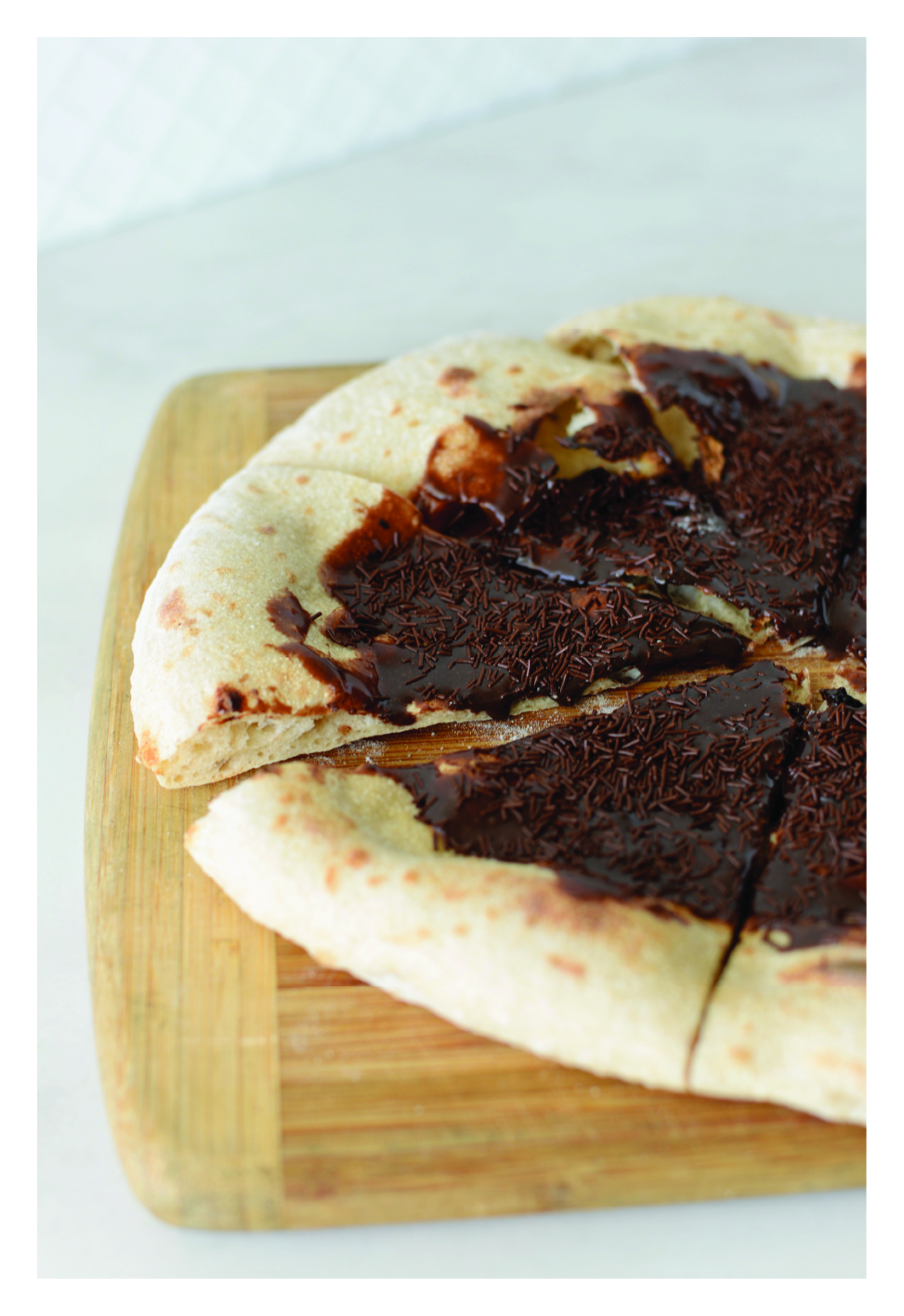 Print Recipe
Homemade Brazilian Brigadeiro
Ingredients
1 can sweetened condensed milk
3 tablespoons coco powder
1 tablespoon butter
Chocolate sprinkles as needed
Instructions
1

Combine milk, coco and butter in a pot and cook on medium heat for 5 minutes stirring constantly.

2

You are looking for the milk to reduce slightly and the mixture to be homogeneous.

4

Scoop into balls and roll in sprinkles. Best if kept refrigerated and eaten cold.
Once the Pizza is baked, spread the Brigadeiro filling evenly and cover with chocolate sprinkles! And that's it. Chewy dough, delicious chocolate topping. So amazing.
Make this pizza with Brandon in this LIVE CLASS.
Connect with Brandon over on Instagram.
---
This recipe is part of our Annual Gygi Chocolate Extravaganza. Check out all the classes (hands on, demo and virtual options!)