The Nutrimill Artiste Mixer is known for being the little sister of the Bosch Mixer. It has a 6.5-quart bowl (the same bowl as the Bosch) that can handle large batches of cookie dough and bread. Its belt-driven, AC motor is powerful considering what a compact mixer it is.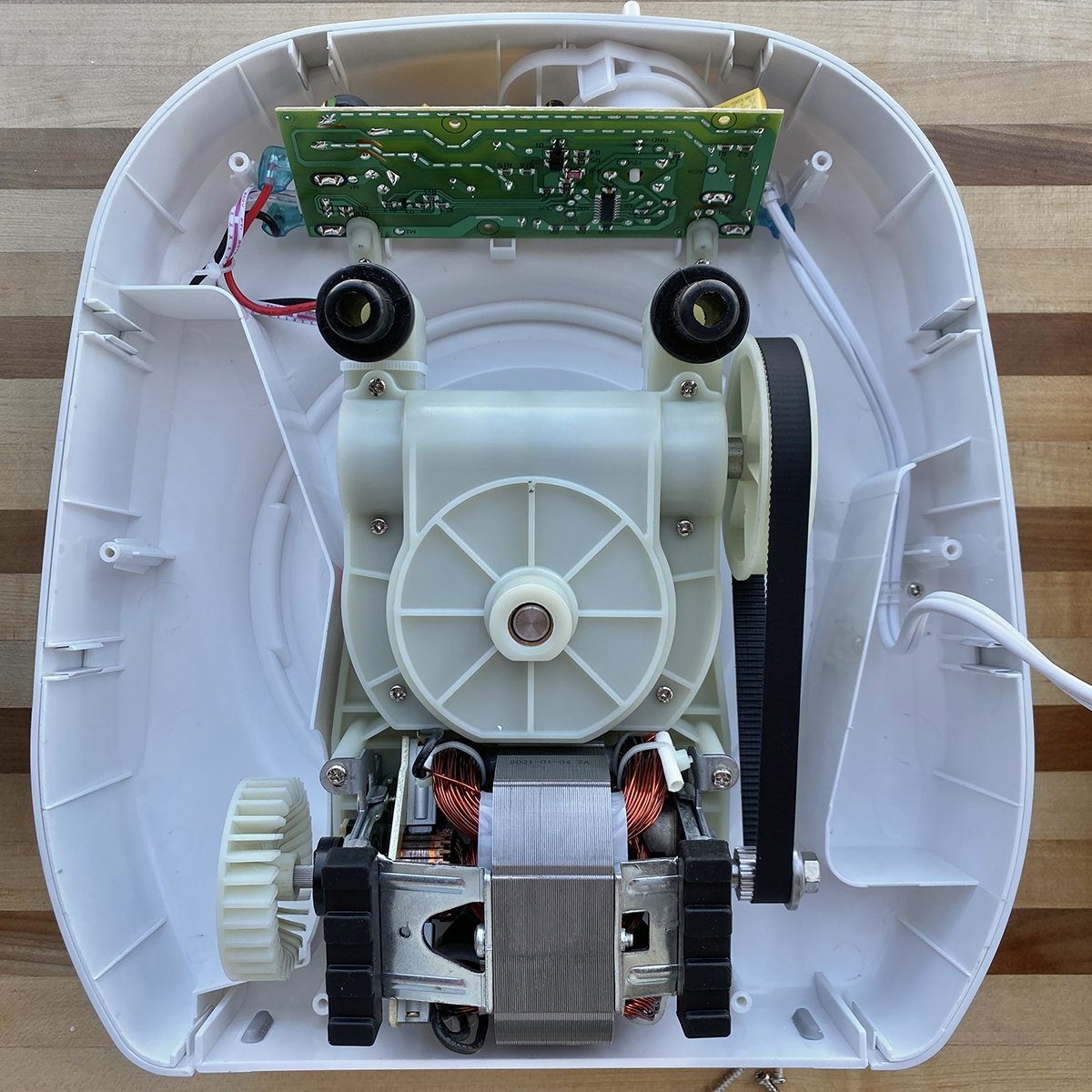 What's included:
In the box, you'll get the mixer, bowl, lid, dough hook and dough extender, metal whip drive, and wire whips. The dough hook is great for bread and stiff batters. We also like using it to incorporate chocolate chips into cookie dough. The wire whips are great for incorporating air in things like whipped cream, egg whites, or even cake batter (just be careful not to overmix).

Additional Accessories:
The Nutrimill Artiste Mixer has many different options when it comes to attachments. Here's a list of the additional attachments: cookie paddles, cake paddles, bowl scraper, ice cream maker, slicer shredder, mini dough hook, meat grinder, flour sifter, pasta set, citrus juicer attachment, slicer shredder attachment, spiralizer, and stainless steel bowl.
What it's best for:
We thought the Nutrimill did a great job with cinnamon rolls, bread, cookies, and even mashed potatoes. To see the results of everything we tested in five different stand mixers, CLICK HERE.
Products Worth the Extra Cost:
If you use your Nutrimill a lot, we highly recommend purchasing the cookie paddles, cake paddles, and bowl scraper. The cookie paddles are great for thicker doughs. They don't whip butter the greatest, but their construction helps them hold up to dense doughs such as cookie dough. The cake paddles work well for batters and incorporate more air compared to the cookie paddles. Last, we cannot recommend the bowl scraper enough! It is a necessity and makes using your Nutrimill much easier! It reduces the need for extra bowl scraping and encourages the ingredients to stay down in the bowl. An added plus is that your ingredients incorporate together better.
Maintenance:
The bowl, lid, and splash ring are dishwasher safe. Some other parts like the wire whips, cake paddles, and cookie paddles, are top-rack dishwasher safe, but most attachments are handwash only. Most Nutrimill parts are made from plastic which could potentially melt or warp in the dishwasher. The dough hook and metal drive piece should not go in the dishwasher or else they may oxidize and render them useless. It can be hard to keep track of what parts are and are not dishwasher safe so when in doubt, handwash your mixer attachments!
Tips:
The Nutrimill has a difficult time whipping cold butter and their website specifically says to not put cold butter into the mixer. This means that frostings and other recipes that call for cold or slightly chilled butter won't work in a Nutrimill, but we have a workaround for that. Instead of using cold butter, use room temperature butter and make your frosting as normal. Once it is completed, place it in the fridge to chill for a bit. This helps it set up better. Also, if you're using an attachment made from plastic, then be sure to use it with the metal driver for added strength.
---
Take a look at how the Nutrimill Artiste scored in our stand mixer testing: