This Teriyaki Chicken on the grill recipe, courtesy of Chef Malia Call, screams summer! The sweet and tangy marinade is straight-up delicious. The chicken goes great with grilled pineapple. This may become one of your go-to grilled recipes!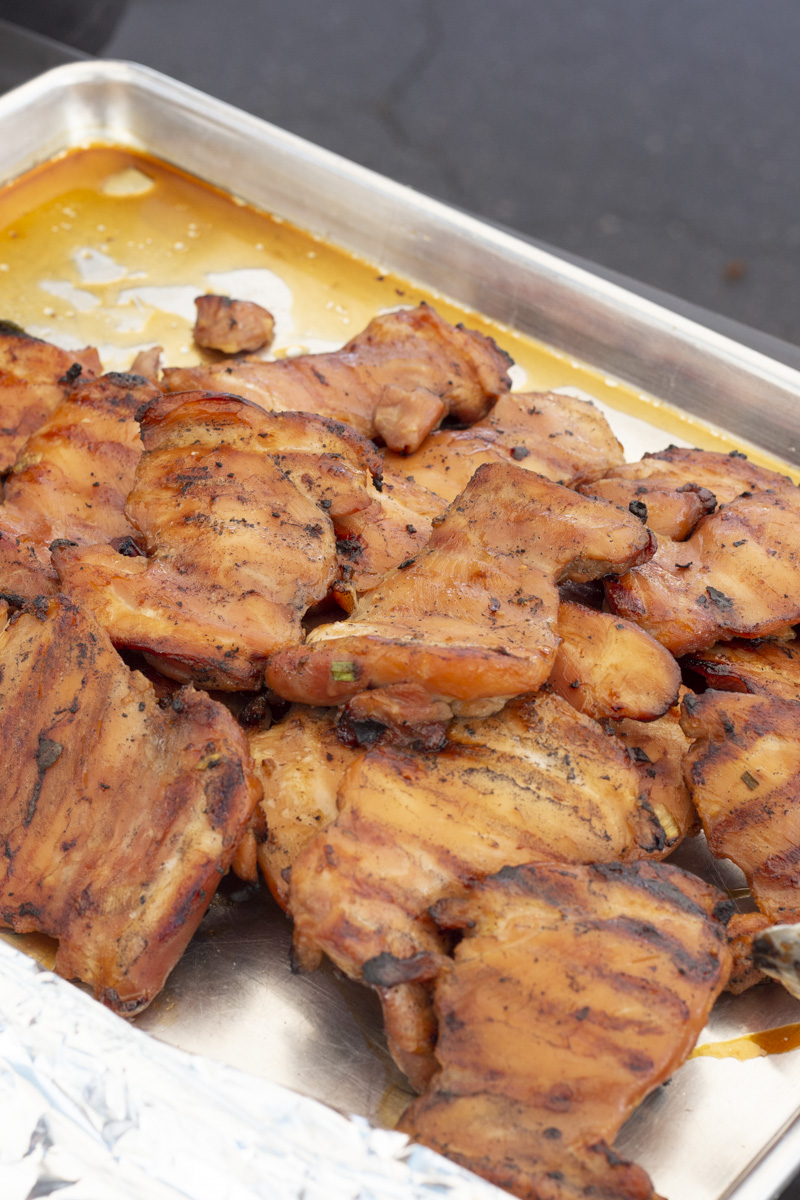 Print Recipe
Teriyaki Chicken
Teriyaki Chicken with grilled pineapple
Ingredients
Teriyaki Chicken:
1 cup soy sauce
2 ¼ cups water
½ cup white sugar + 1 Tablespoon
½ cup brown sugar + 1 Tablespoon
1 inch peeled ginger, cut into disks
3 green onion, sliced
3 teaspoons chopped garlic
Sesame seed oil (just a little bit, to taste)
8 pounds boneless, skinless chicken thighs
Grilled Pineapple:
1 Ripe Pineapple
Instructions
2

Combine soy sauce, water, sugar, brown sugar, ginger, green onion, garlic, sesame seed oil in a large bowl until sugar is dissolved. Add chicken thighs to marinade, cover and refrigerate for 24 hours. Set grill to medium-high heat and cook for about 4-5 minutes on each side or until internal temperature reads 165 degrees. Garnish with toasted sesame seeds and green onion.

4

Trim pineapple, remove the core and cut into planks. Set grill to medium-high heat and grill the pineapple on each side, about 5 minutes on each side, until you have grill marks.