Whether you've been in the Gygi Family for years, or if you're just learning about us, there are some pieces to the Gygi "story" we think are worth knowing about.
We compiled our most iconic parts of who we are, and compiled them in alphabetical order- They can all be found here, so you won't miss a thing!
Starting August 2. 2021. each of the alphabet letters will be featured over on Instagram. Over there, you can learn all about why we featured each item. Click on the images below to shop them directly from our site. If you are here when each item releases, you can shop them on sale for a limited time only! So stay tuned each day as we feature something new that we just can't live without!
Easy as ABC
Click on a picture or title below to shop the favorites!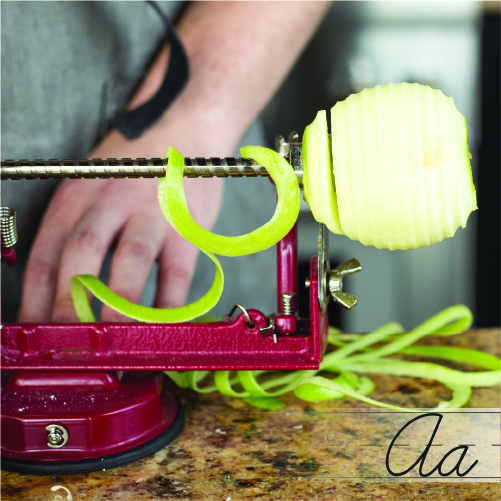 The apple slicer is a generational item in our kitchen, used by old and young! It's a classic tool, whether just snacking on apples or making a pie, it's easy to use and is a big part of our kitchen.
Why we love it: This tool does so much in one swift motion. Peels, cores and slices your apples so you're saving time with every single use. Made of high quality enameled cast-iron and stainless steel blades, you will be using this for years and years to come.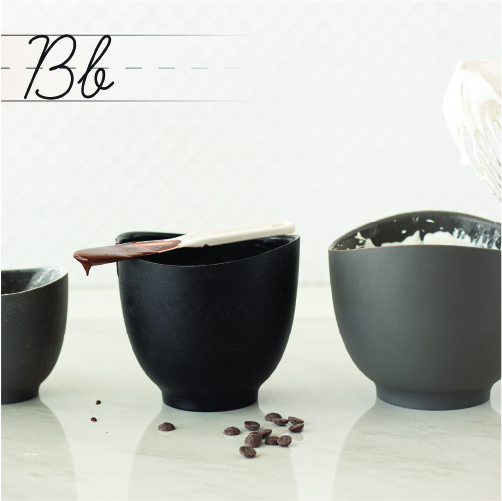 If you have been around for a while, you know how much we love these bowls. If you are new, welcome to the beauty of the bowl! These bowls are a Gygi STAPLE and we can say without a doubt you NEED them in your kitchen.
Why We Love It: Whether you are working with chocolate, caramel, buttercream, or general kitchen duties, these bowls can handle it all. The silicone bowl can handle the high heat of the microwave, which makes it perfect for melting a bowl of chocolate or caramel. They are also flexible (ideal for pouring) and lightweight enough to hold and maneuver.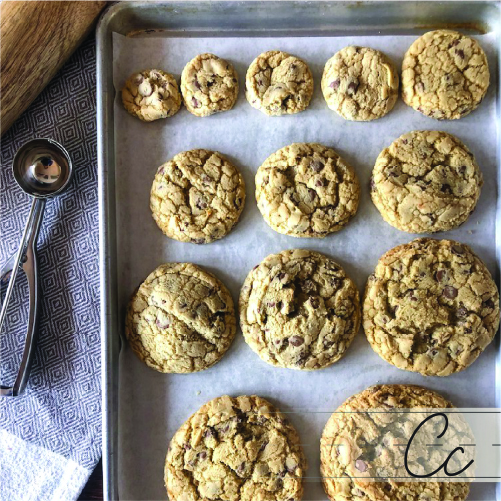 Lovingly called a "cookie scoop" the food disher has a very specific culinary purpose – serving perfectly portioned amounts of food! Whether it's cookies or ice cream or mashed potatoes, the food disher will help you portion out a perfect amount. Why We Love It: Knowing the amount makes your scoop infinitely more useful. Using our food disher sizing chart, you'll be able to make the most of your food dishers. We compiled over 30 ways to use your scoop, and have the tested the perfect size for each job in the kitchen.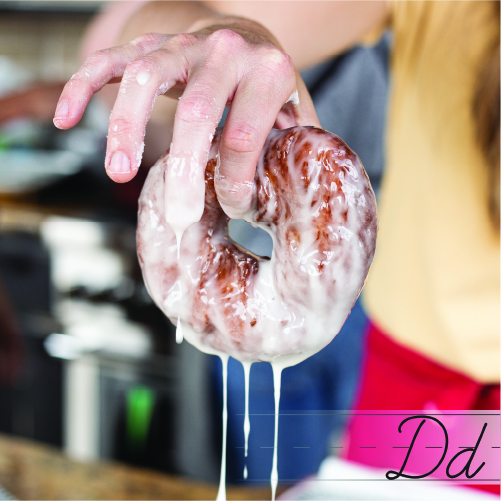 We brought in our friend Brooke, from Female Foodie, to share one of our favorite recipes from her blog- homemade doughnuts! This recipe should definitely deserves a spot in your line-up!
Why We Love It: Homemade doughnuts offer everything we love in a recipe. Use this doughnut cutter to cut your treats into even sizes, and the best part of all: the doughnut hole! This cutter makes the perfect size. To learn more about the recipe and Brooke, read here.
We had to take a moment to highlight cocoa. Not all cocoa is created equal. We took our time to explore and experiment with all the options, and we certainly love this Extra Brute Variety.
Why We Love It: This cocoa is made with high quality cocoa beans, resulting in a deeper, richer and finer flavor. If you want an easy way to enhance your favorite recipes, swap out your cocoa with the extra brute version! Read about all the types of cocoa here.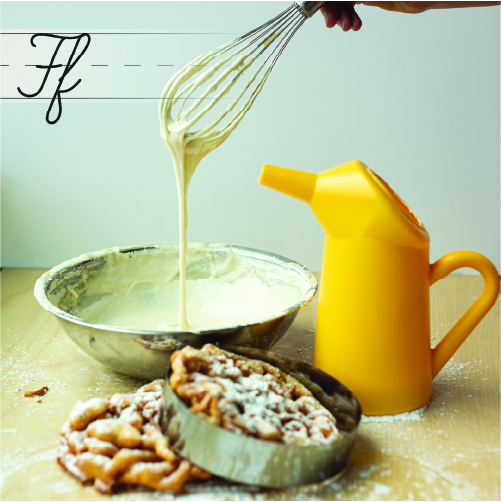 When the world was put on hold in 2020, we were determined to bring the flavor of the fair home. And you all loved it so much, we kept frying and feasting in fair food fashion. All our favorite recipes are found here!
Why We Love It: You can't beat the fair food fun! We love this Funnel Cake kit, it's perfect for getting started on the Fried Food fun. It includes the mix, pitcher, and frying ring. To find all the Fair Food recipes we love, check them out here.
We are so grateful to be surrounded by such a loyal and amazing community here at Gygi. Our hope in designing all of our Gygi gear is that you, no matter when you are located, will feel a part of our amazing community of cooks, bakers, and forever learners.
We wear the Gygi logo with pride! Whether it is our At The Table cooking resource, our tote bags, or our apparel we truly know that "Life Is Better In The Kitchen"!
Why We Love It: These items help you show off your Gygi Love! Our apparel was designed and printed locally. At The Table was created by our team and printed here in Salt Lake. These items have been a passion project of ours, in the works for quite some time. We hope that you all love the final products as much as we do.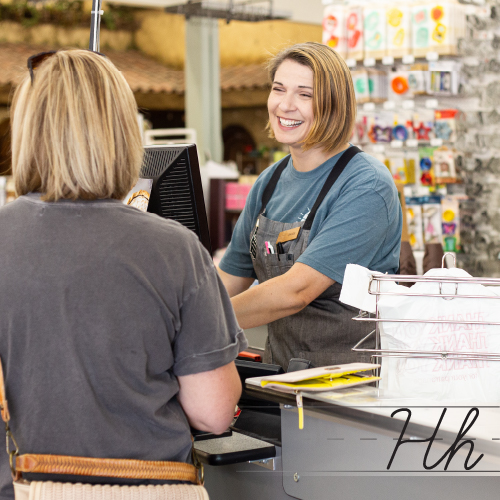 H is for Helpers
When you come into our store you'll find a community of Helpers ready to help you achieve whatever your kitchen goals might be.
We have cake and cookie decorators on hand, ready to assist you! Have grilling questions? We have answers because we love to grill.
We love to answer your questions, to connect over our love of food and to help you to enjoy the process of creating so you can join us in saying, "Life is better in the kitchen."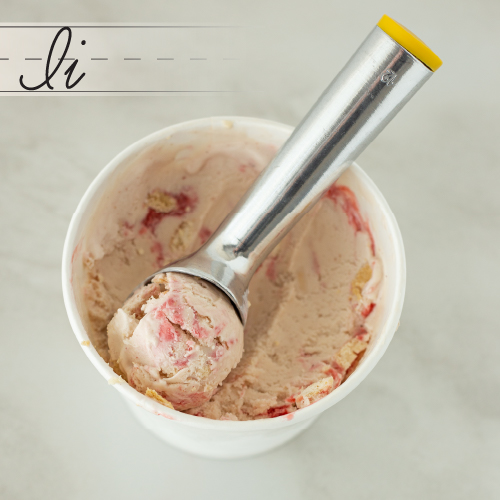 A treat that is hard to resist, we love Ice Cream and couldn't leave it off our list. Ice Cream just fills in the cracks at the end of a long day, or brings up the hype level at any celebration.
Whether scooping from a carton, or if you're serving up some of our favorite homemade ice cream, which is thick, creamy, rich, and a great canvas for any flavor combination you are craving, we love using this antifreeze ice cream scoop.
Why We Love It:The curved bowl creates a perfectly round orb of ice cream. The edges are angled to cut through the coldest of cold ice creams. And the antifreeze filled handle keeps the scooper working scoop after scoop!
Homemade Jam takes us back to grandma's kitchen. Covering some fresh, homemade bread with a layer of jam is a snack we could eat anytime of the day.
When you make your own jam, you can customize the flavor, fruit and now the sweetness. With E-Z Gel, you can thicken your jam without cups and cups of sugar in the traditional recipe using Pectin.
Here's Why We Love It: This non-gmo, corn derivative thickens hot or cold liquids in as little as five minutes, without adding to flavor of its own to the food.It is easy to use, versatile in many applications, and will not separate or weep even after being cooked, canned, or frozen.
You'd be pretty hard pressed to find a recipe that doesn't require some form of cutting. And there's nothing quite as frustrating as trying to dice a carrot with a random steak knife (guilty). So set yourself up for culinary success with these three must-have kitchen knives: Chef knife, paring knife and a serrated/bread knife.
While we have some high end knives we'd recommend to last your lifetime, we love these little paring knives.
Here's Why We Love It: These little red handled knives are lightweight, keep a sharp edge, they're a great price, and are easy to store. Great for small kitchen tasks, we love having a couple of each style on hand at all times!
It's allllllmost that time of year again when the kids head back to school, and the parents wonder what in the world they're going to pack up for school lunch.
While we can't be there with you every morning to help you make the PB&J, we can share with you one our best lunch hack: The Bento Lunch Box!
Here's Why We Love It: The divided container easily holds a three-course meal! The large compartment fits a sandwich, cut in half. The smaller compartments are perfect for crackers, apples, carrots, etc. The lid is easy for kids to snap on and off.
Mushroom popcorn? Sounds strange, a little bit fungal… but hear us out on this one! You know how a mushroom has a nice rounded shape? That's where this kernel got its name. These special little gems pop into perfect round balls which make them perfect for holding up their shape against any kind of coating. , and we've got the know how to help you get the perfect theatre popcorn, chocolate popcorn, caramel popcorn and more.
Here's Why We Love It: This popper is your best friend for theatre style popcorn at home! With a simple twist of the handle, you can cook every kernel to perfection satisfying your popcorn craving any time of the day!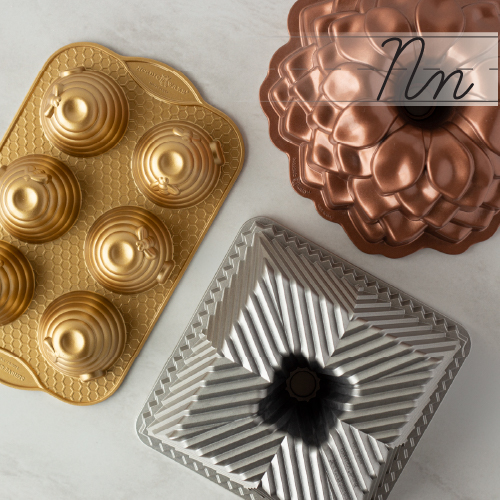 We SURE do love a bundt cake around here. And we know that the first step to baking up a beautiful bundt, is to start with a great pan. Using the right technique to prepare the pan certainly helps, but the quality of the Nordic Ware bundt pans guarantees a beautiful finish. Then all that's left to you is to eat it! (Or add some cute decorations, and then eat it!)
Here's Why We Love It: Made from heavy duty cast aluminum, Nordic Ware bundt pans ensure perfect bake with an elegant finish. Top your cake with a dusting of powdered sugar or a simple glaze. Elegant and delicious. Sure to be a family favorite for generations.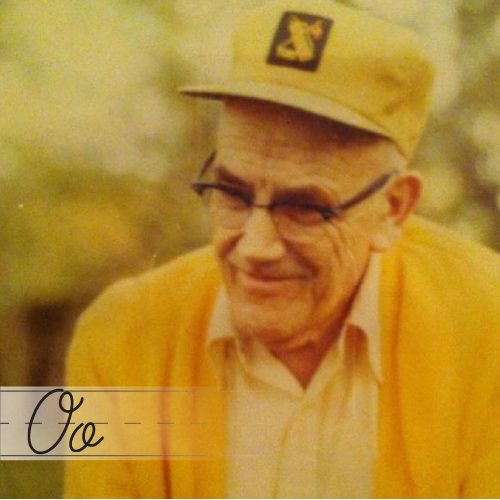 O is for Orson
Orson Gygi got his start in the restaurant industry selling plastic squeeze bottles door to door. He championed the local ma and pop joints and they helped each other thrive. Those efforts turned into his "Company" – and we are proud to see it serving and cheerleading people still today!
As a 4th generation family business, we honor and love the traditions that Grandpa Gygi established and live to carry on in his name and his legacy.
We're learning each day and growing in ways we don't think Grandpa could've comprehended, but we are thankful for where we came from and the tradition that Gygi is in many of your lives!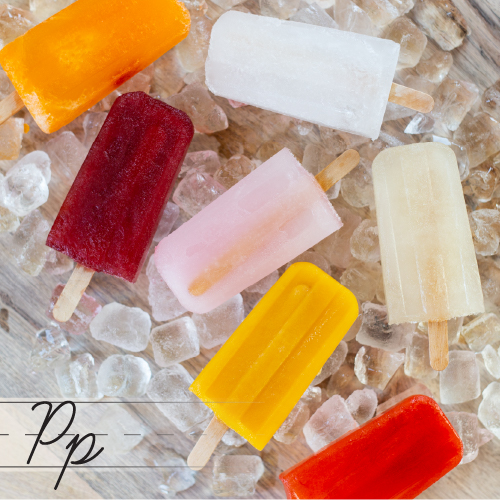 Homemade popsicles can be as simple as pouring juice in a mold. They can also involve more complicated mixtures of pureed fruit, simple syrups, and diced piece of fresh fruit. However you make them, we have the recipes, supplies and learning to get you going to making summer time's coolest treat.
Here's Why We Love It: This is the popsicle mold we go back to over and over again. With a simple, classic design that holds 10 popsicles, you can make custom flavored pops for the whole family.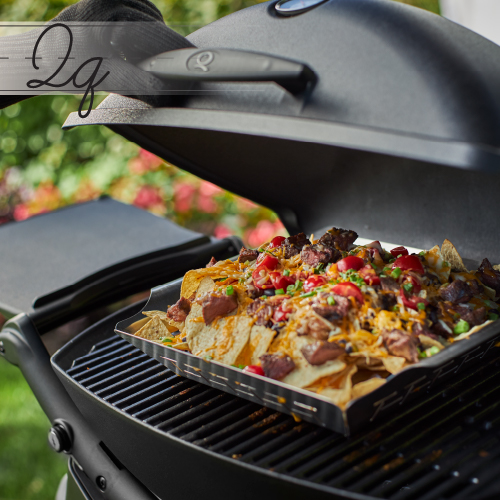 We believe it is ALWAYS grilling season. We've got recipes for every course of the meal to be made on the grill, there's no excuse to not fire it up and have that charred flavor anytime. And with the Weber "Q" Grill, you can quite honestly cook anywhere!
Here's Why We Love It: These little grills may be small in size, but they are BIG on features. Capitalizing on grilling surface area, there's even heat on the entire grate. Rounded lid means you can cram it full of food. This grill is ready for adventure!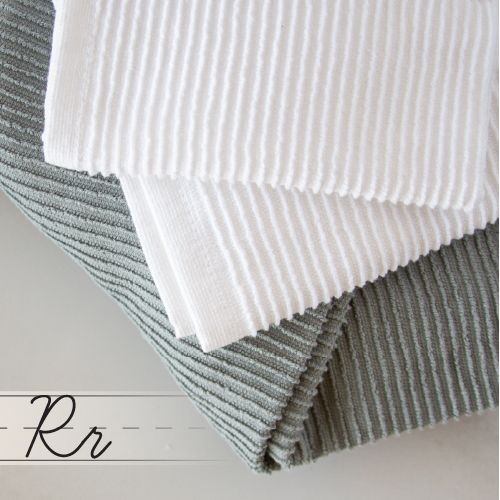 We've all got the dreaded task of dishes. They never go away! Might as well make all your kitchen clean up tasks more fun (and efficient!) with the best linens around!
Here's Why We Love It: The carefully designed ripples and ridges in the Ripple Kitchen Towel, allow for maximum absorption for the soppiest messes. They work great on the counter or on hands. This type of towel will find a permanent home on your fridge or cupboard – as you'll constantly be reaching for it!
On Sale THIS WEEK: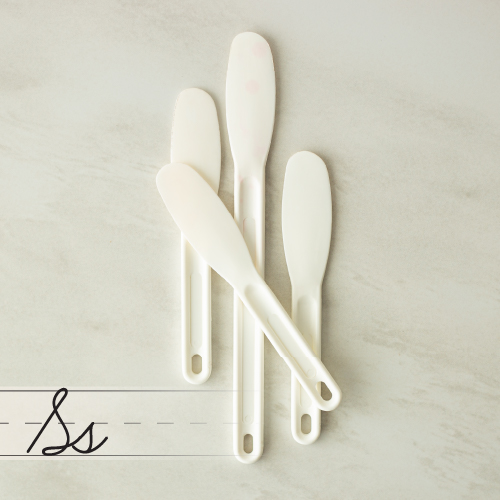 Don't underestimate this tiny little tool! It can do more than just spread around your peanut butter. And for this price you can afford to get the short and long handled versions!
Here's Why We Love It:
The stiff, but flexible edges on the spreader make it perfect for scraping out sauce and spreads from a jar. You can even frost a cake with it! But we also love it for cleaning, dig into the cracks and crevices of your fridge, stove and more with this handy gadget. It's really perfect for so many things!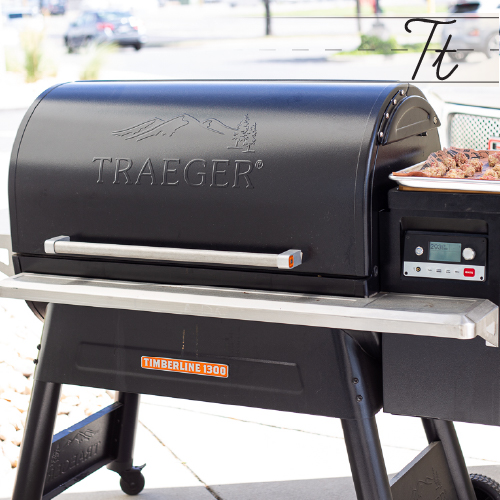 Have you ventured into the world of smoked foods yet? The summer time is the prime smoking season, because you can have deliciously baked food without ever heating up the kitchen. But honestly, with the ease of just setting the temp and walking away, you can smoke any day you'd like!
Here's Why We Love It: When you buy a Traeger, you buy quality. And you buy convenience! The ability to set it and forget it, bake, smoke and roast at any temperature, and infuse your food with flavor. We can't get enough!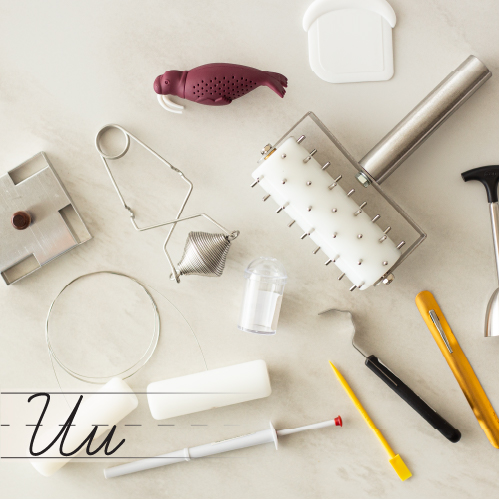 U is for Unique Products
Bet you didn't know we carry…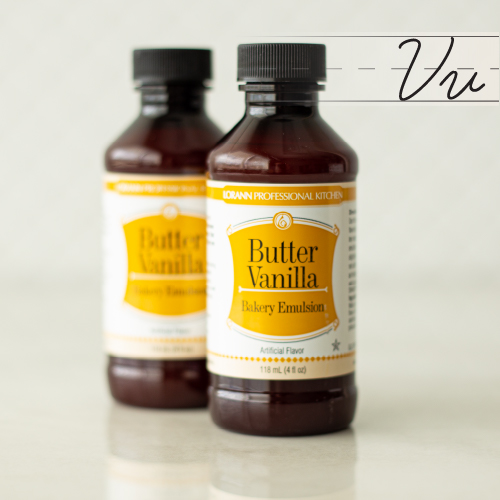 We love some good quality vanilla and know that it is the key to boosting your baking at home.
But we were shocked when we tested our favorite pure vanilla against this bakery emulsion and found the results shockingly in favor of the Butter Vanilla Emulsion.
Here's Why We Love It: The beauty of baking with an emulsion, is the flavor stays in the food after baking. Versus an alcohol based flavoring which evaporates under high heat. The butter vanilla flavor stays, leaving you with that classically delicious bakery flavor.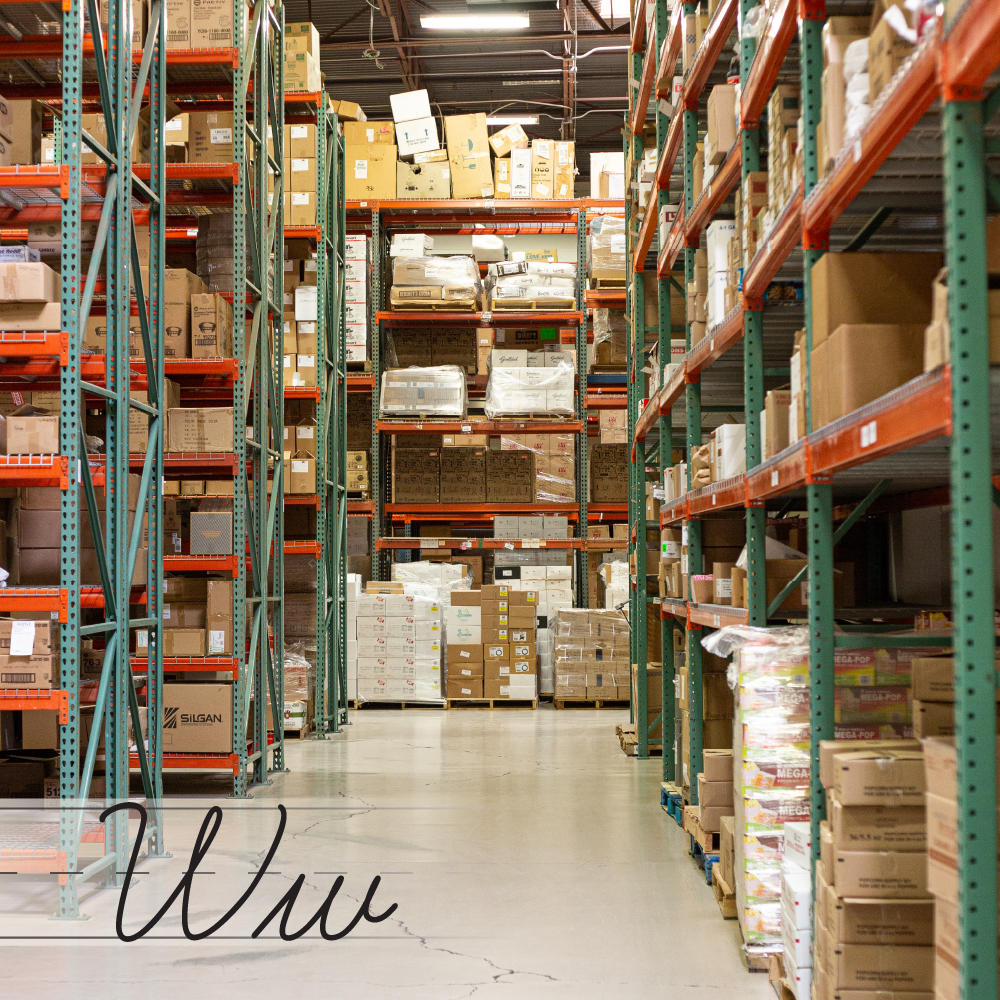 W is for Warehouse
Operating behind the scenes here at Gygi is a crew of passionate, hardworking, and incredibly kind warehouse crew.
From the minute they receive your orders, they are fulfilling, shipping, and stocking the shelves.
Here's Why We Love Them: The store wouldn't run without our behind the scenes crew. We see their efforts and know that we couldn't share the Gygi love without their hard work.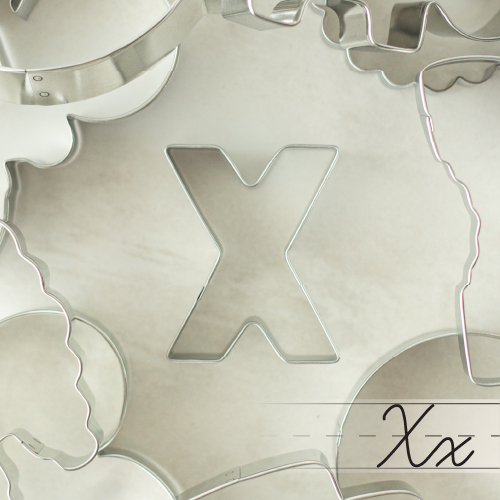 When's the last time you went looking for a cookie cutter shape and didn't have it in your stash? Now's the time to stock up on those shapes you've been eyeing. How fun would it be to have the whole alphabet to spell your favorite name!
Browse the cookie cutter collection and add to your personal arsenal of cookie cutting fun.
Here's Why We Love Them: Crafted in the USA from quality metal, these cookie cutters have a thin edge creating crisp lines. Hand wash to keep their best quality for a long time!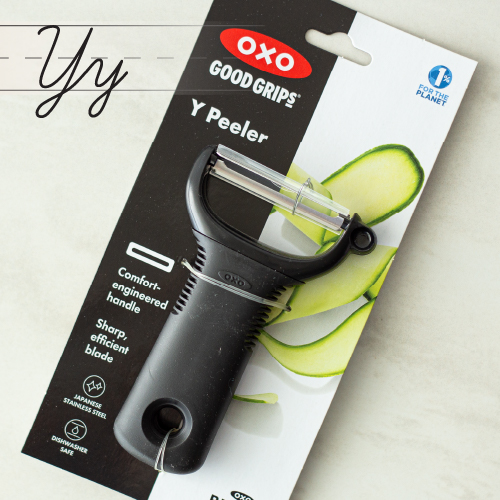 A quality peeler is the safest way to work on your vegetables and fruits. A dull blade leads to more accidents and painful injuries. If you haven't replaced your peeler in a while, now is a great time to get a fresh blade in your kitchen.
Here's Why We Love It: This peeler is ready for action. We love that it is great for right and left handed folks, great grip on the handle and easy to clean and keep around for a long time.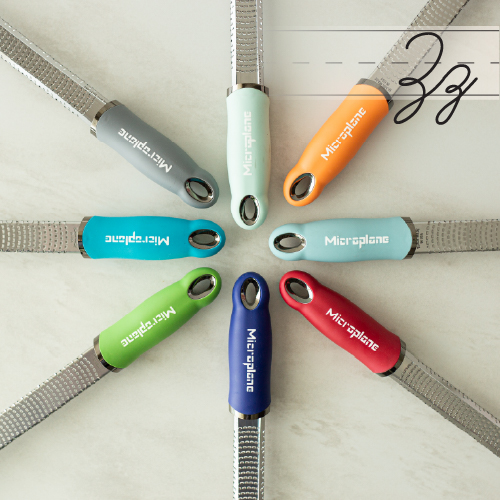 Adding fresh flavors to your food is a quick, healthy and easy way to take a simple meal and take it to the next level. Lemon zest. freshly grated cheese, a dusting of hazelnut, a sprinkling of quality chocolate. Having a zester on hand makes it possible to do all that!
Here's Why We Love It: Made from high quality metal, these zesters stay sharp. They are great for aromatics, cheese and chocolate. Their slim profile doesn't take up much space, but they earn their keep in the kitchen.
That's it! All 26 Alphabet Letters. Did we feature any of your Gygi Favorites? What would you add to the list. Share in the comments below!