It's back–the most chocolatey time of year! We were thrilled to host the 2023 Chocolate Extravaganza. We can't even begin to believe this is the 14th annual celebration of this event. It just can't be true!
We love having so many gourmet chefs and chocolatiers at our store during this event. And we love having all of you come and learn everything there is to know about one of our most favorite ingredients. Classes were so amazing and we all learned so much. Another great year in the books!
In addition to classes, had Guittard at the store all weekend to talk chocolate and answer all of your questions. Then we will also had Gozney set up in the parking lot doing some sampling and demos. Inside we had demos, and classes, and workshops going almost non-stop. We have linked all the recipes for the demo classes below so you can more easily reference them. We hoped you enjoyed all the delicious treats and took home all the chocolate you need for your Holiday baking. Thanks so much for your suppot. Already looking forward to next year!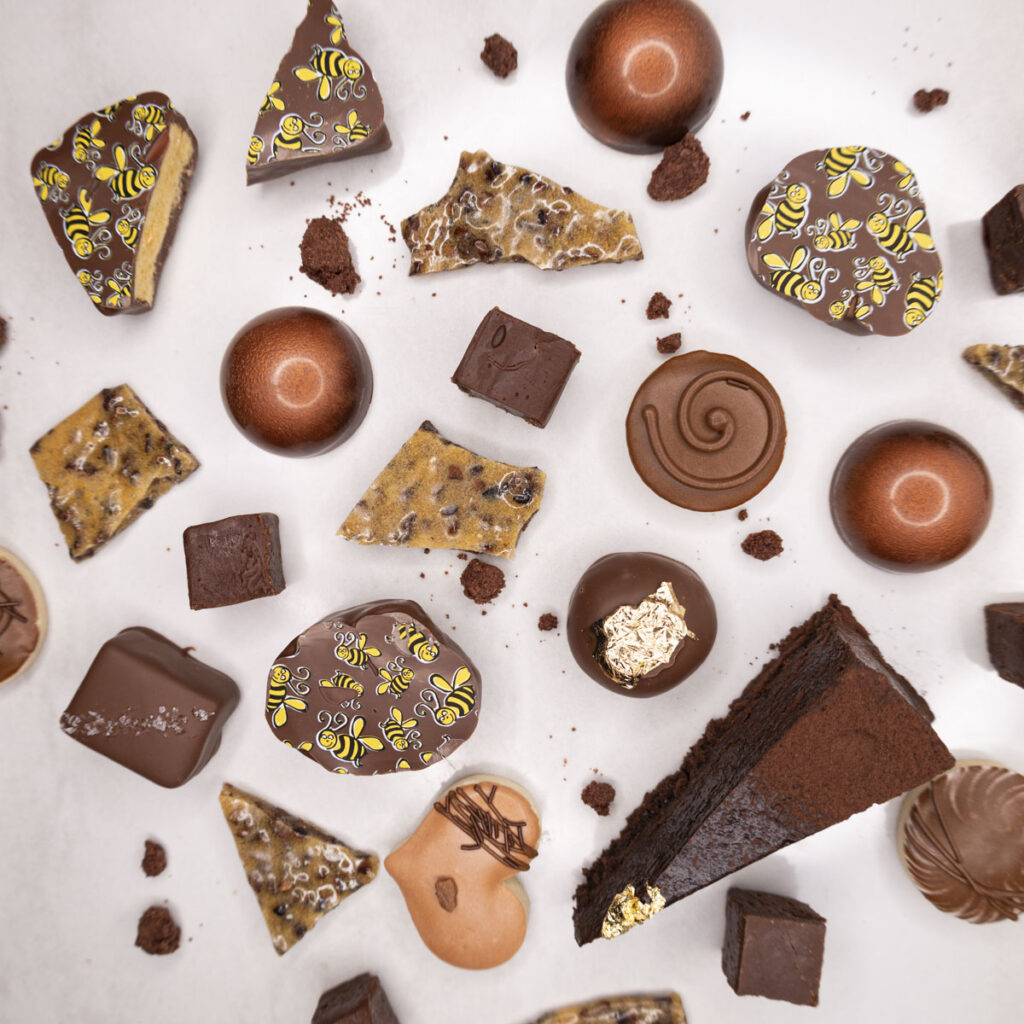 Thursday, November 9th:
10:00 – 12:00pm Decorated Chocolate Sugar Cookies with Blyss
11:00 – 12:30 pm The Most Delicious Chocolate Cake with Cake by Courtney
1:00 – 2:30 pm Passionfruit Posset with Chef Josh Johnson
5:00 – 6:30 pm Homemade Churro with Scott from San Diablo Churro
Friday, November 10th:
10:00 – 11:00am: Chocolate Peppermint Sandwich Cookie with Chef Josh Johnson from Guittard
12:00 – 1:00pm: Chocolate Lemon Verrine with Chef Josh Johnson from Guittard
2:00 – 3:00pm: Chocolate Truffle Cake with Chef Calogero from Wasatch Gourmet
5:00 – 6:00pm: German Chocolate Bon Bon with Chef Josh Johnson from Guittard
Saturday, November 11th:
9:30 – 10:30am: Sponge Toffee with John Neil
11:00-12:00pm: Levain Bakery Caramel Coconut Chocolate Chip Cookies with Si Foster from A Bountiful Kitchen
2:00 – 3:30pm: Chocolate Fudge with Rebecca Millican